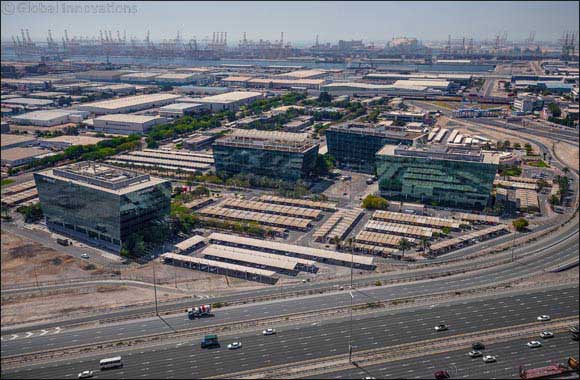 Dubai, UAE, August 16, 2017: The Dubai-based Jebel Ali Free Zone (Jafza) has maintained its position as a preferred investment destination for large-scale industrial and commercial projects coming into the UAE. During the first half of 2017, Jafza attracted 267 new companies from 48 countries around the world, marking a growth of 6 percent compared to the same period last year.
Jafza also leased more than 340,000 square meters of space for as facilities for a variety of sectors and industries during the period. Plots of land were most in demand with 318,000 square meters, with 11,500 square meters of warehousing space, over 2,000 square metres of office space and 3,700 square metres in showrooms.
Sultan Ahmed Bin Sulayem, Group Chairman and CEO of DP World, the parent company of Jafza, said: "Jafza's performance in the first half of the year highlights its position as a major hub for trade and logistics in the region, and one of the engines of economic growth in Dubai and the UAE.
These results reflect the vision and leadership of His Highness Sheikh Mohammed bin Rashid Al Maktoum, Vice President and Prime Minister of the UAE and Ruler of Dubai, and the wide range of initiatives to attract foreign investment in accordance with the Dubai 2021 and UAE 2021 plans. New investment opportunities for businessmen and investors created have contributed significantly to the diversification of the economy and the growth of Jafza, helping us achieve the objectives of the national agenda.'
Companies of Middle Eastern origin accounted for 59% of the new companies that joined Jafza, followed by Asia-Pacific companies (20%), European companies (13%) and North America and African companies (4% each). The integration of Jebel Ali Port and the Free Zone is a model DP World is implementing across its global network.
Jebel Ali Free Zone has a wide variety of sectors. Electronics companies account for (17%) of new companies; followed by equipment and machinery businesses (14%); food, agricultural products, vehicles and transport (12% each); service companies (9%),
General trading, steel and construction materials (8% each).