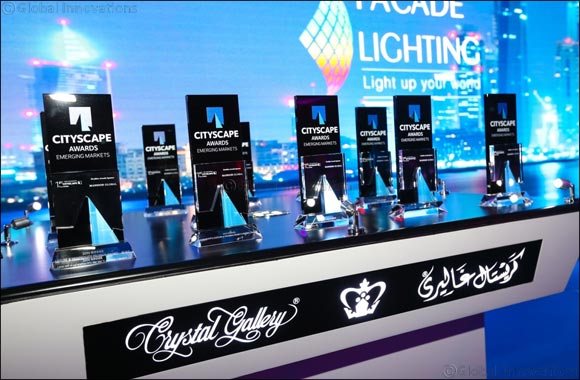 Organisers confirm highest number of submissions received in Awards history; projects selected from across the world represent best in architectural design
Dubai, UAE; 15 August 2017: The shortlist for the Cityscape Awards for Emerging Markets has been revealed, announcing the best real estate and architecture innovators behind some of the world's most renowned new projects.
With more than 300 submissions received – the highest in the Awards' history – a total of 45 projects have been selected by an independent panel of experts. Representing 13 countries including the UAE, USA, Brazil, Egypt, India, Turkey and Hong Kong, the projects will compete in 11 categories at the upcoming award ceremony on Monday 11 September 2017 at Conrad Hotel, Dubai.
The panel comprised 18 experts from prominent organisations including the Royal Institution of Chartered Surveyors, Mace Macro International, and HLM Architects.
Christopher Seymour, Regional Development Director and Head of Markets MESA, at Mott MacDonald and one of the judges of the Cityscape Awards for Emerging Markets 2017 said: "The quality of entrants continues to improve and this year we saw a welcome return of some of the big names in regional property development underlining the prominence of the Awards in our industry.
"Sustainability as a theme is as strong as ever but we are also seeing a much needed increase in the planning and application of facilities management – this is something that the judging panel has been expecting to see emerge over a number of years and demonstrates continuing maturity in the clients' portfolios where cost of operation is becoming just as important as the cost of build."
Covering categories across sectors such as Commercial, Leisure & Hospitality, Community, Culture & Tourism, Residential, Retail, and Sustainability, the Cityscape Awards for Emerging Markets offer international architects and leading real estate developers a platform to communicate a shared vision for the future, from culturally integrated city skylines to sustainable urban communities.
Carlos Arnaiz, Principal at CAZA, shortlisted for the Commercial Project Award – Future with the BCDA Iconic Building in Taguig City in the Philippines believes that there are enormous opportunities in the socio-economic milieu of emergence.
He said: "People are hungry for new ideas, the market is searching for different ways to cope with challenges and, as a result, architecture has the potential to produce qualitative change in how people will live in countries in the emerging world.
"Our design research has been focused on this unique phenomenon and our goal is to transform it into an architectural trend. It is an honour to be recognised for our efforts."
Muhammad BinGhatti, CEO and Head of Architecture at Binghatti Developers, who are shortlisted in two categories with UAE projects Binghatti Pearls and Binghatti Stars, said: "We are absolutely thrilled to be selected as finalists for the 2017 Cityscape Global Awards for Emerging Markets. It is an incredible honour to be recognised for our efforts on an international level by such a prominent and reputable organisation like Cityscape."
The Cityscape Awards for Emerging Markets are sponsored by VitrA as Platinum Awards Sponsor and Crystal Gallery - Official Crystal Trophy Supplier, while the Cityscape Global exhibition is supported by Foundation Partners: Dubai Properties, Nakheel PJSC; Platinum Sponsors: Al Marjan Island, Binghatti Developers, Union Properties PJSC; Gold Sponsors: Tamleek Real Estate Registration Trustee, and Silver Sponsor: Maryapi Real Estate Development; Project Marketing Sponsor: Aqua Properties and Strategic Partner: Dubai Land Department.