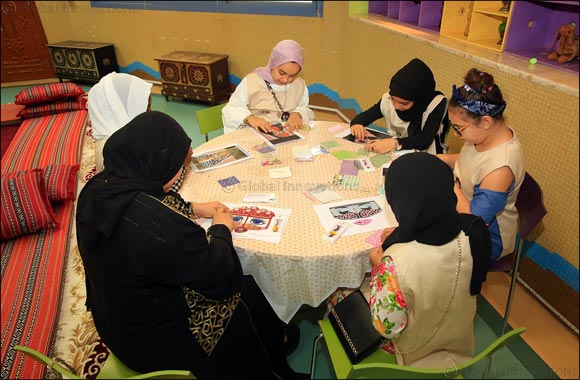 The workshops and sessions aim to raise awareness of UAE heritage
Dubai, United Arab Emirates, 07 August 2017: Dubai Culture & Arts authority (Dubai Culture), the Emirate's dedicated entity for culture, arts and heritage, has kick started its 'Summer Heritage' event, which is designed for students wishing to make the most of their free time during the summer break. The event which is taking place at the Al Rashidiya branch of the Dubai Public Library began on the 06th of August and will run till the 17th August 2017.
The event aims to educate all segments of the community about the UAE's heritage, values and traditions – with a particular focus on ensuring that this heritage is passed down to the next generations – including games and sessions that promote patriotism and UAE hospitality, good manners and respectful behaviour. The workshops, sessions and competitions provide students with a valuable opportunity to invest their free time in enriching activities.
Fatima Lootah, Director of Cultural and Heritage Programs at Dubai Culture, commented: "We are delighted that our 'Summer of Heritage' event attracted such high participation, as it provides us with a real chance to reach out to our community, promote cultural exchange, and support the Emirate's vibrant culture, arts and heritage sector. It's a pleasure to meet enthusiastic young students and their parents, and to provide them with a range of enriching opportunities in an educational and enjoyable atmosphere."
Dubai Culture aims to enhance Dubai's cultural scene and draw attention to the Emirate's rich heritage with a variety of initiatives that take place throughout the year. The Authority's mandate is to build bridges of constructive dialogue between different civilisations and cultures through enriching initiatives that benefit the Emirate's citizens, residents and visitors