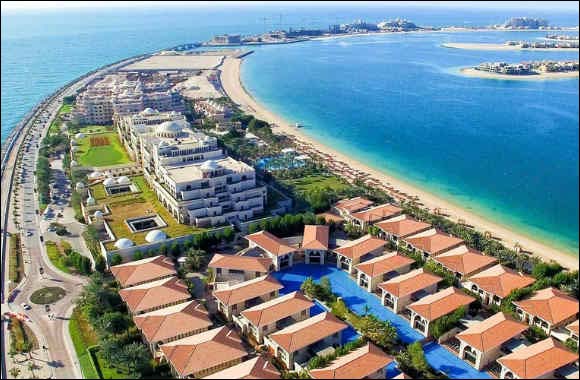 The UAE are a source of magnificent engineering projects and creative designs, which regularly astonish spectators and enter the news worldwide. In this article, we present several less-known property developments, whose architects deserve no less attention.
Exponential growth and good governance have created a property hub in the UAE
Being not even 50 years old, the young country with its seven diverse Emirates has grown out of a desert into a playing field for real estate developers. The country can be considered an example for other countries, having put its resource wealth to a sustainable use through good governance. These days, renowned architects consider it an honour to make an imprint in the country's construction process, while businessmen flock to the country's apartments and villas due to its favourable investment climate.
If you are considering to settle in the UAE or are already a resident and want to move, the YzerProperty service will be useful to you. Browse through this thorough overview of the UAE property market and make an impression for yourself. In the meantime, we turn our attention to some real estate wonders of the United Arab Emirates.
The UAE are a playing ground for the construction industry
The territory of the UAE at the beginning of its property boom can be considered a blank slate, as every one of its construction miracles grew out of a desert and was not limited by surrounding real estate, which gave architects and planning officials a lot of room for manoeuvre.
Surely every reader is familiar with the islands, which have been created artificially under the patronage of Dubai's authorities. They were created through a process called land reclamation and have greatly embellished the Emirate's coastline. The world's single longest continuous pouring of concrete was completed in Sharjah in April 2017 and took 62 hours. Not to mention the tallest building on the planet, known as the Burj Khalifa, which have all entered the mainstream news in the recent years.
Some less-known but equally as deserving property projects
Everybody has heard of the leaning tower located in Italy's Pisa, which is tilted due to a architectural error. However, it is not a very widely publicised fact that the world's furthest- leaning tower, which was designed this way, is in Abu Dhabi. It is called the ADNEC Capital Gate tower and includes 35 floors of office space.
The tallest residential tower in the world ist he Marina Torch in Dubai. It stretches for 79 floors above the ground and is a spectacle for its residents and passers-by alike. The same Emirate also boasts the world's largest mall, which has 13 million squarefeet in total and 3.77 million of leasable commercial space.
Already boasting these great engineering achievements, the country is looking forward to showing its residents and visitors upcoming new developments, which will include the world's largest Ferris Wheel and a skyscraper even taller than the Burj Khalifa!