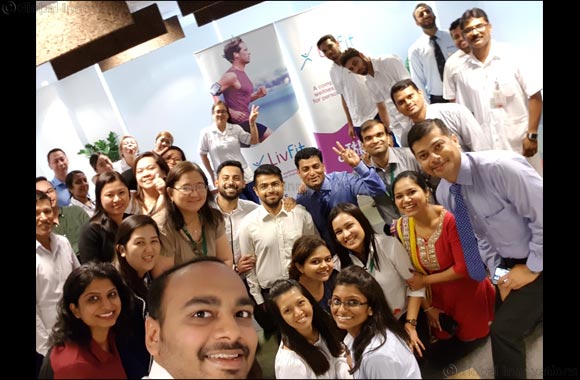 Dubai, UAE, July 17, 2017: As a leading and trusted healthcare insurer in the region, Oman Insurance Company recognizes the fact that hospitals are in constant need of blood to treat their patients. According to statistics, an organ transplant can require up to 18 litres of blood, which is equal to total blood in 3 – 4 adults. Arranging for such large quantities can become challenging especially if it is a rare group like AB negative.
Understanding that supplies depend on voluntary contributions, the company has been extending its support to the people in need, by organizing a blood donation event in its premises since 2015. More than 100 employees volunteer every year to donate blood.
Onkar Shukla, Head of Wellness at Oman Insurance said, "We collect more than 25 litres of blood every year. I am happy to see that more and more employees are understanding the importance of donating blood and are coming forward to contribute."
Extending support to Dubai government's 'Year of Giving' initiative, Oman Insurance employees were encouraged to be a part of the event and donate blood. Through a series of communication themed, 'Donate blood. Save a life.' they were educated on the importance of blood donation.The event which was organized in collaboration with Dubai Health Authority concluded successfully with 76 employees successfully donating blood.
Commenting on the occasion, Christos Adamantiadis, CEO of Oman Insurance said,' By a simple act of donating blood, we can save someone's life. We strongly believe in coming together to give back to the community we are a part of."