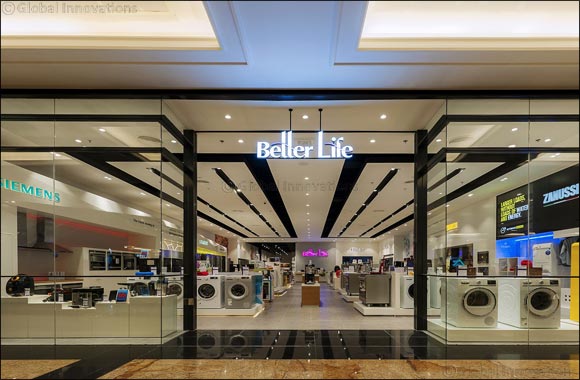 Dubai, UAE, July 15, 2017: Better Life, one of the leading home appliance retailers in the UAE and a division of Easa Saleh Al Gurg Group, LLC has launched the "Better Surprises" promotion as part of Dubai Summer Surprises (DSS) to provide attractive savings for customers. The promotion extends across its full range of appliances which includes built-in and major domestic appliances such as dishwashers, refrigerators, cookers and other products. Customers will get to choose from Better Life's extensive portfolio of world-class brands such as Siemens, Zanussi, Terim, Breville, Laurastar, Forbes of Switzerland, Wolf Power and Euron amongst others.
As part of the promotion, Better Life is offering gift vouchers to reward customers depending on their spends with gift vouchers ranging from AED 150, 300, 850 and 1000 up for grabs. The Better Surprises promotion will run during DSS 2017 from July 1, 2017 to August 12, 2017.
Ziad Houdeib, General Manager, Better Life, said: "We look forward to welcoming customers into our stores during DSS 2017 to offer them excellent savings on a wide variety of appliance brands. In addition to the savings, they will also be delighted with our extensive lineup of world class brands across a wide variety of product categories backed by superior customer service experience."
In Dubai, Better Life is present in Mall of the Emirates, City Centre Mirdif and on Al Ittihad Road in Deira. It is also present in Abu Dhabi at Al Raha Mall and Dalma Mall.