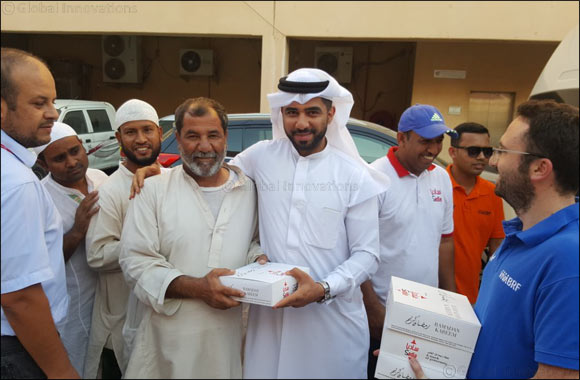 Dubai, United Arab Emirates – 13 July 2017: Sadia, the preferred chicken brand in the region, successfully concluded an awareness campaign tackling the issue of household food wastage, encouraging over 7.6 million people in the region to cook less, while raising awareness about healthy cooking habits.

In conjunction with the campaign, Sadia collaborated with pioneering charity and community organizations across the region to donate nutritious chicken to less fortunate people. In UAE, SADIA partnered with The Youth Council of the Community Development Authority in Dubai (CDA), to help provide 2,400 Suhoor meals during the last five days of Ramadan.

The concept was inspired by insights from EcoMENA, the regional sustainability platform, which estimated that 25 percent of food prepared in homes during the month of Ramadan goes to waste.
In Kuwait 1500 chicken donations were made to families with Kuwait's Food Bank and Zakat House, in addition to dedicating 4000 chickens to be distributed in the Kingdom of Saudi Arabia this month.

Commenting on the positive conversations the campaign has sparked, Nadine Kabbani, Brand and Innovation Manager, Sadia, said: "We are proud that our campaign was well received and that we are starting to make a positive impact in the communities that we serve daily. It has been an honor for us to connect with charities across the region and donate thousands of meals and chickens as part of Sadia's corporate responsibility program."

The Cook Less campaign has witnessed many remarkable engagements from households and F&B leaders. Patrick Lanteigne, Executive Chef at Movenpick Hotel JLT, teamed up with Sadia to encourage his team and urge the industry to cook less and waste less. He also highlighted the fact that less quantity does not compromise taste, quality, or enjoyment of family occasions. Commenting on his participation in the campaign, Patrick said: "We signed up for the campaign to be part of a positive change in the world towards reducing food wastage."