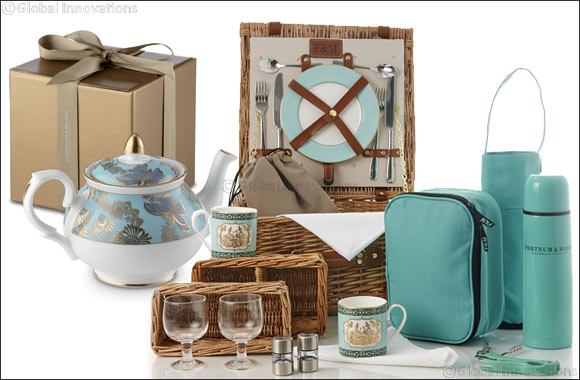 Dubai, UAE, July 6, 2017: Fortnum & Mason have curated a delicious list of must have essentials for the summer. Throughout the month of July, selected items will go on sale - all with up to 60% off.
Visit the retail store to pick up your favourite delectable treat to satisfy tastebuds. Located within The Dubai Mall, Fortnum's offers a selection of world-famous products plus a variety of hospitality options. Explore its extraordinary tea ranges and pick up everything from hero pieces to their scrumptious range of preserves, honey and more such as the Silver Plated Tea Strainer and CaddySpoon Set or a 196 piece assortment of Napolitains.
Give the gift of Fortnum's with the perfect collection of homeware accessories for an unforgettable dining experience. Once the weather cools down, eat al fresco with their bespoke picnic hampers which are packed from bottom to brim with glassware, cutlery, and crockery to complement any outdoor dining experience. Capture the essence of a British outing at every occasion with the Piccadilly 2 Person Hamper reduced to an attractive 920 AED.
Piccadilly 2 Person Hamper - 920 AED
196 Piece Assorted Napolitains, 1.2kg - 330 AED