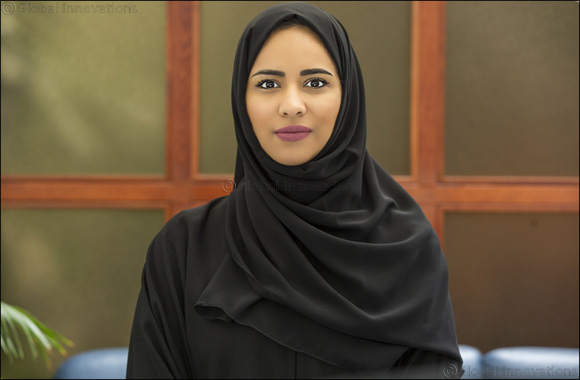 DUBAI, 5 July 2017: In its efforts to enhance innovation and to empower the youth, the Hamdan bin Mohammed Heritage Center (HHC) launched a "Design Competition". The open call is for participants to design HHC's stand at the Abu Dhabi International Hunting and Equestrian Exhibition (ADIHEX) 2017.
The competition is open to male and female participants living in the UAE within the age group of 18-30. Applicants need to register either through the website or via an email.
"Since the Center is specialized in preserving heritage, immensely using smart technologies and social media platforms to promote it, this open call invites design enthusiasts to showcase their innovative, conceptualized design ideas", said Hind Bin Demaithan Al Qemzi, Director of Initiatives and Creativity at HHC.
"The competition is quite challenging as it needs to embrace heritage with modern art or futuristic design elements", concluded Al Qemzi.
Registration for HHC's Design Competition opens on Monday, 10th of July 2017 and the last day to receive entries is Sunday 23rd of July 2017 at 12pm. Winners in the first three places will earn cash prizes and will be invited to the award ceremony to be notified by HHC's management.
Terms and Conditions
The Competition is open to male and female participants in the UAE, within the age group of 18-30.
Participants must enter the Competition under their personal name. Each participant is permitted to submit only one design/ entry or will be ineligible for the Competition if more entries were submitted.
This Competition is initiated to empower the youth within the Center's CSR framework, therefore, it not permissible to participate under the umbrella of agencies, establishments, institutions or corporations of any form.
A release form must be signed by the participant as HHC reserves the right to keep the design projects.
The last deadline for submitting the design project is 23 July 2017 at 12pm.
Objections to the final results of the Competition are taken into consideration but will be overruled as the panel of judges' decision is final and binding. No information in relation to results, specifications or methods of mediating will be released to any objecting participant. Results are subject to change only in exceptional cases such as failure to comply with the stated terms and conditions of the Competition.
There will be winners for the first three places. Accordingly winners will be notified and eventually must attend the award ceremony on the date and time specified by the Center.
To apply for the Competition, the candidate needs to send an email or log onto the Center's official website to register directly.
Detailed terms and conditions are found on HHC's website. All terms and conditions apply.