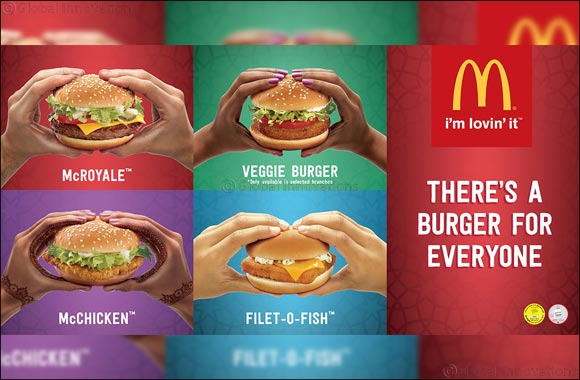 UAE is a multicultural society where values and beliefs are respected. The true spirit of this beautiful country shines through during the month of Ramadan, when Muslims all over the world are seen to be observing the act of fasting. While fasting from dawn until sunset, Muslims refrain from consuming food, drinking liquids or smoking.
As a mark of respect to those fasting and not to whet their appetite during fasting hours, McDonald's has come up with a very innovative commercial whereby they kept the food displayed on outdoor mediums to a minimum, especially on digital billboards. This enables other co-existing communities in Dubai, to show respect and gratitude towards those who are fasting. During the day one can see two hands meeting to form a silhouette of the burger. When Iftar time approaches we can see the same hands holding the burger. The hands portray the different ethnicities which reinforces the campaign's message of "celebrating with everyone" this Ramadan.
In addition to the innovative commercial, McDonald's has an amazing campaign where people from different nationalities submitted their unique Ramadan stories. On their Instagram page I saw displays of people from different parts of the world with a unique memory of Ramadan or explaining what makes this month special for them.
You can view it here: https://www.instagram.com/mcdonaldsuae/
In my opinion, this was a very creative way to not only advertise the scrumptious McDonald's meals but to also acknowledge the Holy month of Ramadan and how it brings people together.
Who wouldn't agree that this is a noteworthy and an empathetic gesture by McDonald's!!!!