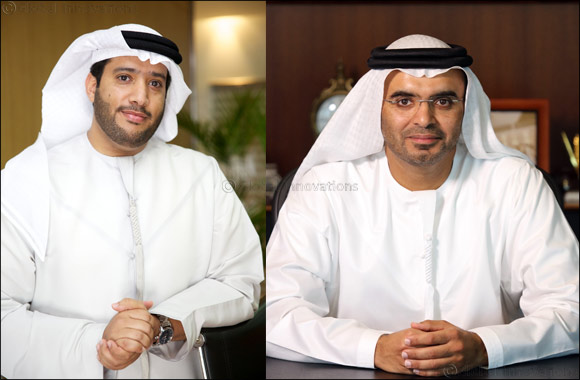 Spend AED 200 at one of Dubai Shopping Malls Group's 18 participating malls to take part in the weekly draw to win one of six sleek Q50 Infiniti cars
Dubai Summer Surprise's 'Shop, Win & Drive' will be held from 1st July till 12th August 2017
Dubai, UAE – 02nd July 2017: As the 20th edition of the Dubai Summer Surprises (DSS) kicked off on 01st July, Dubai Shopping Malls Group (DSMG) with the support of Dubai Festivals and Retail Establishment (DFRE) has announced their 'Shop, Win & Drive' campaign, offering lucky shoppers a chance to drive home in a sleek and sporty luxury Infiniti Q50 car.
Dubai Summer Surprises begins on 1st July and goes on till 12th August 2017, where each week one luxury Infiniti Q50 will be raffled away to a lucky shopper as part of DSMG's DSS promotion. The raffle draw will take place every Saturday during the six weeks of DSS. Mall visitors need to make a minimum purchase of AED 200 at one of the participating malls to be a part of the exciting weekly raffle draw.
The first draw will take place on Saturday, 8 July at the Dubai Outlet Mall, followed by raffle draws that will be held every Saturday at other participating malls including The Mall, Al Ghurair Centre, Barsha Mall, City Centre Me'aisem and Time Square Centre respectively.
Speaking on the 'Shop, Win & Drive' campaign, Mr. Majid Al Ghurair – Chairman, Dubai Shopping Malls Group, said: "Through DSMG's annual retail promotion for Dubai Summer Surprises, we want to create an excitement among visitors and residents by offering an added bonus to their shopping experience. The retail sector continues to be a major contributor to UAE's growth and development, by hosting such campaigns we aim to breathe life into not only the retail industry but also intend to make shopping a memorable experience for mall visitors."
Saeed Mohammad Measam Al Falasi - Executive Director, Retail and Strategic Alliances, DFRE said: "Our long-standing partnership with the Dubai Shopping Malls Group (DSMG) reflects our commitment to support all players in the private sector who continue to play a pivotal role in helping Dubai further enhance its position as a leading tourism and shopping destination. Following our successful 'Eid in Dubai' campaign, we now have more surprises in store for shoppers during DSS, thanks to the retail promotion run by DSMG. Over the years the DSMG campaign during DSS has gone from strength to strength, and such promotions fit into DFRE's strategy to offer residents and visitors a rewarding shopping experience through the right retail offerings based on quality and innovation."
To be a part of the raffle draw, visitors can shop any of the participating malls which include Al Barsha Mall, Al Bustan Centre, Al Ghurair Centre, Al Mulla Plaza, Bin Sougat Centre, Burjuman Centre, Century Mall, City Centre Al Barsha, City Centre Me'aisem, City Centre Shindagha, Etihad Mall, Karama Centre, Madina Mall, Oasis Mall, Dubai Outlet Mall, Reef Mall, The Mall and Times Square Center.