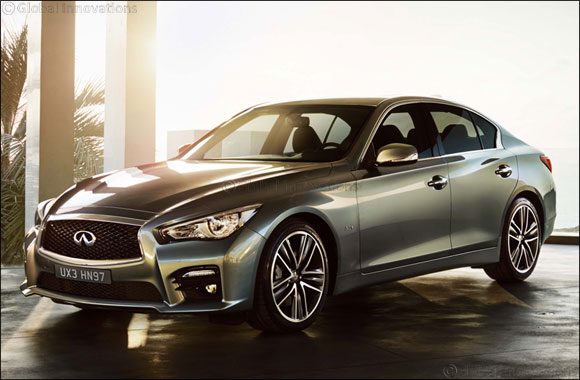 INFINITI's popular models such as the QX50 and QX70 will be part of the brand's exceptional offers
Dubai, United Arab Emirates, July 2nd, 2017: Arabian Automobiles Company, the flagship company of the AW Rostamani Group and the exclusive dealer for INFINITI in Dubai, Sharjah and the Northern Emirates, has launched an exclusive range of offers for 'Dubai Summer Surprises 2017' – the 20th edition of Dubai's favourite summer sales celebration. The exceptional offers will run from 1st July until 31st August, offering unbeatable prices on popular INFINITI models and allowing customers to make significant savings of up to AED 50,000 at this time of year.
Salah Yamout, Director of Sales & Marketing at Arabian Automobiles Company, commented: "Arabian Automobiles and the Dubai Festivals & Retail Establishment have a longstanding partnership that extends over two decades. Our attractive offers have been curated especially for Dubai Summer Surprises season, to provide an opportune moment for INFINITI enthusiasts to purchase their favourite vehicle at the best prices of the year. We specifically tailor our DSS offers to exceed customer expectations, and 2017 is no exception; the campaign reflects our commitment to offering unique shopping experiences and exceptional savings throughout the year."
Fans of the QX50 and QX70 are in for a happy surprise, as the vehicles will be available at AED 128,500 and AED 150,000 respectively. Adding to the campaign, customers driving away in the INFINITI Q50 will benefit from a convenient seven month deferred payment plan that has been designed to provide flexibility on new car purchases as well as ensure customer peace of mind.
By visiting INFINITI Centers across Dubai, Sharjah and the Northern Emirates, customers can benefit from Arabian Automobiles Company's exclusive summer offers and drive away with their dream INFINITI at a fraction of the cost this DSS season.