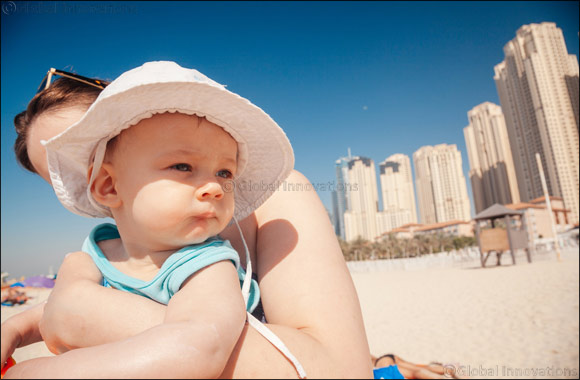 Latest poll from DIFC Wills & Probate Registry reveals people in Dubai acquire more assets than expected – including a family – and consider children as their most valuable asset
Dubai, United Arab Emirates, 21 June 2017: Long gone are the days of Dubai being a place people came solely to seek their fortune, according to the most recent DIFC Wills & Probate Registry poll. Amidst the luxury and glamour, a new family first culture is emerging, with latest findings revealing that children replace material wealth as the most valuable assets for 29% of Dubai residents.
In line with this new trend of a family-first approach, coupled with the decline of the 'transient expat' of recent history, the Registry is encouraging eligible residents to make sure that their children and other loved ones are protected through the registration of a DIFC Will this summer.
As a follow-up to the Registry's previous poll – which revealed that people stay longer and accumulate more assets than anticipated* - an additional 60% of respondents revealed that they also plan to save during their time in the UAE. The combination of these two results reinforces the Registry's message that those eligible should seek methods to secure their assets for the long term. The Registry's Director, Sean Hird, explains why summer is the perfect time to do it.
Sean Hird, Director, DIFC Wills & Probate Registry said, "The poll highlights that residents see their family as their most precious possessions, and that they are also looking to secure investments here in Dubai for their future. Sadly, children and assets can be left exposed, and vulnerable, should there be a sudden death in the family. As many residents choose the summer to head back to their home country on holiday, we recommend they spend a little time to get ready to register a DIFC Will on their return.
"It is important to begin by considering how those around you may be affected in the future. Do you ever wonder who you would pass your assets to? If you are a parent, who would you appoint as guardian to your children? When you are back home this summer, have these all-important conversations with your chosen executor, guardians and beneficiaries and gather the details you need to get your Will registered with our efficient and straightforward service."
Sean Hird explains that it's not just parents that should be planning ahead this summer. "Let's not forget that a Will is something that single people, as well as business owners, should also be considering. As we accumulate more assets over time it is also very simple to update your Will with the Registry – meaning it's an option for everyone."
DIFC Wills & Probate Registry is an initiative of the Dubai government. It gives effect to the freedom provided by UAE Personal Status Law which allows non-Muslims the chance to choose what happens to their assets in a simple, secure and confidential process – enabling them to take care of tomorrow.
The Registry currently offers a choice of four types of Will:
Full Will - covers all assets ranging from property to cars and luxury goods, as well as guardianship arrangements for children
Guardianship Will - for appointment of guardians for children
Property Will - covers up to five properties in Dubai and/or Ras Al Khaimah.
Free Zone Company Will - for owners and shareholders of free zones in Dubai and Ras Al Khaimah, including the Ras Al Khaimah International Corporate Centre (RAKICC).