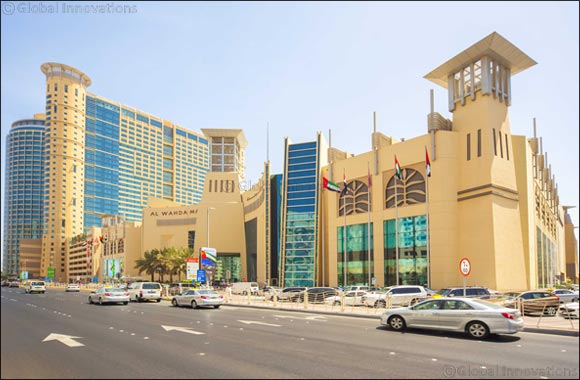 Al Wahda Mall, Abu Dhabi, celebrates its 10th Anniversary with a winner-takes-all campaign every day from 31st May to 29th June, 2017
Shop for AED 200 in the mall or AED 750 on a single transaction at Lulu Hypermarket to be one of the daily-announced winners to take home mall vouchers worth AED 10,000 each day
The campaign runs daily throughout the holy month of Ramadan until Eid
Abu Dhabi, United Arab Emirates, June 19, 2017: Al Wahda Mall, an Iconic landmark &favourite shopping destination located in the heart of Abu Dhabi city, is running its winner-takes-all daily campaign to celebrate a decade in Abu Dhabi. The campaign runs from the anniversary on 31st May, 2017, to the 29th of June, and allows customers to win AED 10,000 in mall vouchers every day of the holy month of Ramadan.
One can shop for AED 200 at the mall, or AED 750 on a single transaction at Lulu Hypermarket to be part of the raffle draw and stand a chance to win covetable mall vouchers, daily. To up chances of winning, mall patrons need to simply shop in the Extension section of the mall, or dine in at any of the restaurants at Al Wahda Mall for a minimum spend of AED 200 post iftar.
As a part of the mall's initiative to nurture giving, Al Wahda Mall gives consumers a chance to redeem a single raffle coupon on minimum spends across the mall, including at Lulu Hypermarket, two coupons on any spend in the Extension of the mall, and 5 vouchers on a minimum spend of AED 200 at any restaurant across the mall during Iftar.
Mr. Mohammad Nauman Thakur, General Manager, Al Wahda Mall said, "We are grateful to our customers for their loyalty and support of the mall, and so, we are pleased to run our Shop and Win campaign this month to give a lucky shopper a chance to win a slew of mall vouchers spanning all the stores at Al Wahda Mall. The campaign aims to invite mall-goers to participate in activities and of At Al Wahda Mall, and encourages shoppers to try out the new offerings of the mall during this time-period. We are looking forward to giving away many more such tokens of appreciation throughout our years of service in Abu Dhabi."
The Shop and Win campaign runs from 31st May to 29th June, 2017 and is based on minimum spends throughout the stores at the mall for a chance to takeaway AED 10,000 worth of vouchers upon a fair raffle draw.