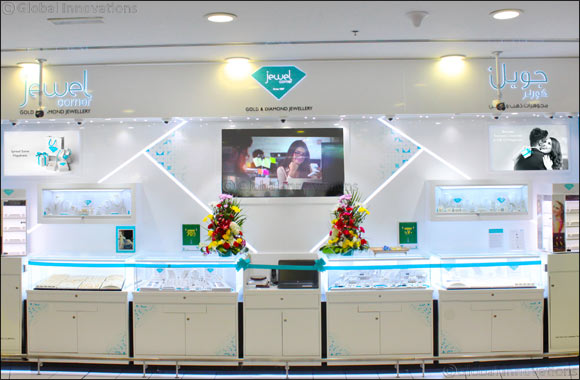 Dubai, United Arab Emirates, June 14, 2017: Jewel Corner, a fine jewellery brand from the UAE, has launched a modern and fashionable kiosk at the Union Coop. Hypermarket, Umm Suqeim, in Dubai recently. The jewellery kiosk is beautifully designed and provides a preview of all the collections at a glance.
Jewel Corner, with its experience of over 20 years in the region, has decided to open this new and trendy kiosk at a well-visited shopping destination in Umm Suqeim to come closer to its customers. The Union Coop. at Umm Suqeim is a shopper's delight not only for the nearby residents but also for Arabs, who frequently visit the hypermarket from all over the city. The collections at the Jewel Corner kiosk have been selected carefully to suit the customers' taste. The contemporary designs by award-winning designers and SGL certified diamond quality are expected to attract the well-aware and conscious buyers of today.
Rihen Mehta, Chairman, 7Cs Group, Jewel Corner's parent company says, "We have always endeavoured to be closer to our customers, which has driven us to choose the appropriate location every time. Another factor for our success has been our designs and quality that are valued for its uniqueness and trustworthiness. Moreover, offering of a wide array of collections at an affordable range has helped us to establish Jewel Corner as a gifting brand. We hope to attract a large number of buyers because of the strategic location of the store."
Jewel Corner also has a customer-friendly online store, which is another easy-to-access shopping destination for those who want to shop anytime and from any place of their choice. The website provides a 360-degree view of the Jewel Corner products, which greatly facilitates the buying decision.