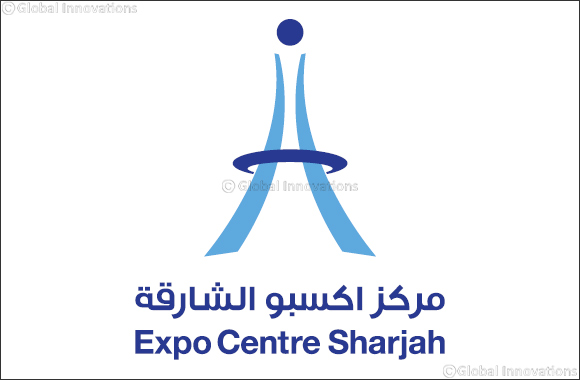 Ramadan Nights to offer the best retail and leisure destination this season
Sharjah, 13 June 2017: Expo Centre Sharjah is all set to become the most visited retail and leisure destination this season, as the 16-day Ramadan Nights will begin from Thursday, June 15.
Being held as part of Sharjah Ramadan Festival organised by the Sharjah Chamber of Commerce and Industry, the Ramadan Nights will incorporate all the elements to help residents and visitors observe the fasting month of Ramadan and the ensuing Eid celebrations.
The most enticing component that is set to drive visitor traffic is the huge discounts – up to 80% -- on some popular products and gadgets that most participants are offering. Add to this the presence of leading retailers, a wide range of household products, food courts and an exciting line-up of amusement activities; visitors will have a sure-shot Ramadan destination this season.
"The Ramadan Nights will be a perfect family event this Ramadan. Tens of Thousands of residents and visitors will be looking for an ideal place where they can spend their Ramadan evenings together with their friends and families, shop for Eid, enjoy multi-cuisine delicacies and keep the children engaged in games and amusement activities. Expo Centre will be one single place where they can find all these and much more," said H.E. Abdalla Sultan Mohamed Al Owais, Chairman of Sharjah Chamber of Commerce and Industry & Expo Centre Sharjah.
For retailers, the Ramadan Nights is going to offer the best opportunity to take advantage of a season when household and lifestyle items, gadgets and electronic appliances see a massive increase in sales.
Recent studies have forecast a growth of up to 30% in retail sales during this Ramadan given that the UAE retail industry has been witnessing strong growth in sales for the past few years and is expected to grow at a CAGR of more than 7% during 2016-2020.
"The event is perfectly timed to coincide with the last two weeks of the festive season, aiming to cater to visitors' complete shopping, entertainment and gifting requirements. Since the Ramadan Nights is going to be held in conjunction with the Sharjah Ramadan Festival, major raffle draws of the festival will be held at Expo Centre Sharjah," said H.E. Saif Mohammed Al Midfa, CEO, Expo Centre Sharjah.
Vying for visitor attention at Ramadan Nights are retail majors like Sharaf DG, Grand Stores, Sun & Sand Sports, Skechers, Thumbay Retail Division, Jovial Watches, Lifestyle Jewellery and US Polo, among others.
"With our latest products and highly discounted prices, the show offers a great opportunity for families to get the best deals in the market," said Mr. Nilesh Kalko, Sharaf DG.
''We are delighted to participate in Ramadan Nights this year and we look forward to welcoming Huawei and Honor fans to explore some of the best deals on our devices'' said Mr. David Wang, UAE Country Manager of Huawei Consumer Business Group.
''What we have seen over the past couple of successful events in Expo Centre Sharjah is the venue attracts traction from the local residents as well as other northern Emirates, the concept of Mega Sale was to merge with Ramadan Nights , offer visitors a chance to get best value deals across all major essential category Electronics enthusiast, Travellers, Fashionista's , Sports, Health conscious segment so on , our objective is to make shopping experience under one roof easy and fun for the family'' said Mr. Jacob Varghese, Director – Eliz, Associate Partner - Ramadan Nights.
The show opens from 8pm until 2am daily during Ramadan and from 4pm to 11pm during the Eid holidays. Entry is free for children under 12.