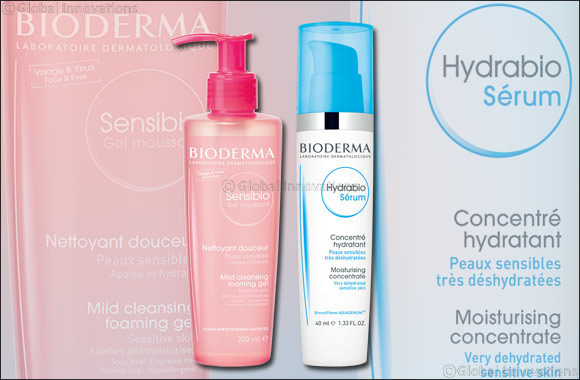 Hydrabio Serum
Every day pollution, stress, weather conditions and other external factors can disrupt the skin's cellular activity. This can often result in skin dehydration, discomfort and sensitivity. BIODERMA's Hydrabio Serum works to give the skin an instant and lasting moisturizing effect, while smoothing, restoring radiance and providing an extra-fresh texture.
Always taking it a step further, BIODERMA is reactivating the skin's natural moisturizing capacity by formulating the AQUAGENIUM® PATENT that is present in all Hydrabio products which helps the skin regain its long-lasting radiance and comfort.
Price: AED 139
Sensibio Gel moussant
BIODERMA's Sensibio Gel moussant works to support sensitive skin that is usually less resistant when it comes to irritants. The Sensibio Gel moussant has 100% excellent skin and eye tolerance and is free of soap, fragrance, parabens, and colorants, to help relieve irritation and discomfort of the skin. The product is also hypoallergenic with a physiological pH and is non-comedogenic to avoid aggravating sensitive skin.
Price: AED 99