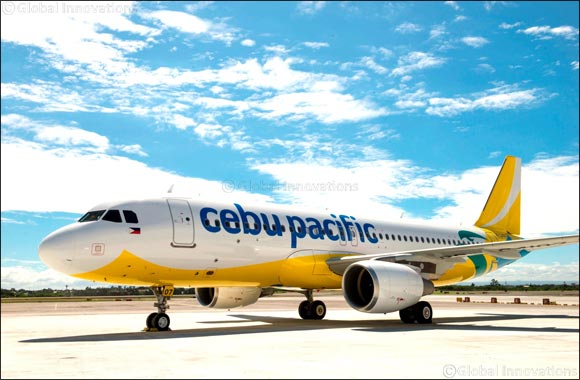 Great news for Cebu Pacific passengers flying out of Dubai!
The Philippines' largest carrier celebrates Philippine Independence Day by giving all passengers the freedom to bring more gifts and 'pasalubong' for their loved-ones as Cebu Pacific offers a total baggage allowance that exceeds a typical 'balikbayan box.'
CEB extends its promo granting its valued guests additional baggage allowance free-of-charge. Until November 30, 2017, all passengers originating from Dubai travelling to Manila who pre-purchase a 40-kilogram baggage allowance will get an extra 25 kilograms absolutely free! The extra baggage allowance will be given upon check-in at the airport. A 40-kg baggage allowance on Cebu Pacific costs between AED 320-350. What's more, the total 65 kilogram baggage allowance will be carried-over for guests with connecting flights to other Cebu Pacific destinations, as long as thein r flight itinerary was booked as a through sector.*
"Most of our passengers from Dubai to the Philippines are Filipinos working in the Middle East. It's customary for Filipinos to have gifts, or 'pasalubong' to friends and relatives in the Philippines, and the common practice is to either ship a 'balikbayan box' filled with these, ahead of their travel date back to the Philippines, or wait for the box to arrive in the country after 30 to 60 days, spending between AED210 to 370 for shipping. With this special offer from Cebu Pacific, everyJuan who travels from Dubai can​ get to take their 'balikbayan boxes' with them on the same flight, given that such boxes pass the regulations set by the Dubai Airport**. Now they can already hand over their gifts to their loved-ones personally at a shorter period of time," said Atty. JR Mantaring, CEB Vice President for Corporate Affairs.
CEB currently offers flights to a total of 37 domestic and 26 international destinations, operating an extensive network across Asia, Australia, USA, and the Middle East. Its 61-strong fleet is comprised of four Airbus A319, 36 Airbus A320, eight Airbus A330, eight ATR 72-500, and five ATR 72-600 aircraft. Between 2017 and 2021, CEB expects delivery of 32 Airbus A321neo, and 11 ATR 72-600 aircraft.
For bookings and inquiries, guests can contact Cebu Pacific's General Sales Agent either in Dubai (Al Rais Travel & Shipping Agencies LLC at +971 4 354-5777), or in Abu Dhabi (Abu Dhabi Travel Bureau at +971 2 610-5211 or +971 2 633-8700). For the latest promotions, guests may also download the Cebu Pacific official mobile app on the App Store and Google Play. The latest seat sales can also be found on CEB's official Twitter (@CebuPacificAir) and Facebook pages.