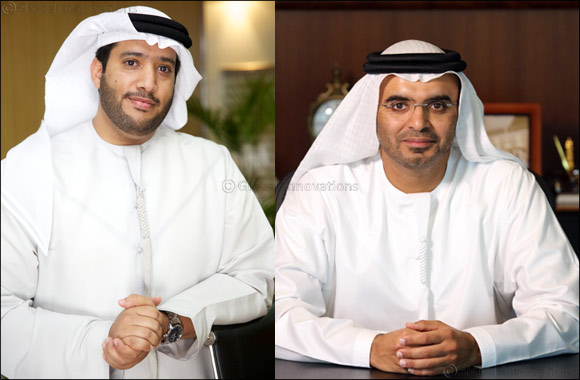 Spend AED 200 at one of Dubai Shopping Malls Group's 18 participating malls and participate in the spin the wheel to win big
'Shop, spin & win' campaign commences on 16th June 2017
Dubai, UAE, 7th June 2017: A thrilling shopping experience awaits residents and visitors in Dubai during the Dubai's summer season which enters a new stage of retail excitement with the popular promotion, 'Shop, Spin & Win' run by Dubai Shopping Malls Group (DSMG) with the support of Dubai Festivals and Retail Establishment (DFRE), an agency of Dubai's Department of Tourism and Commerce Marketing (Dubai Tourism), offering shoppers the chance to win instant prizes worth AED 250,000.
The campaign will run between June 16th and Eid Al Fitr, offering shoppers an opportunity to try their luck in a game of spin the wheel. Lucky shoppers can win an array of cash and luxury gifts, worth anywhere between AED 2000 to AED 25,000.
During the three days of Eid, lucky shoppers will get a chance to 'Spin the Wheel' at City Center Shindagha, Oasis Mall and Burjuman Mall.
Speaking on the upcoming retail promotion, Mr. Majid Al Ghurair – Chairman, Dubai Shopping Malls Group says, "Much to the delight of shoppers, residents and tourists, promotional activities during the summer season in Dubai creates a dynamic atmosphere in the Emirate. Through campaigns such as 'Shop, Spin & Win', Dubai Shopping Malls Group creates an engaging ambience in the mall which positively contributes to the customers' shopping experience. Unconventional campaigns add an extra incentive for residents and tourists alike, as the opportunity to win is higher.
At DSMG our aim is to position Dubai as the number one retail destination on a global scale, and our Summer Campaign will contribute brilliantly to that endeavor, building on the great reputation of past years where thousands have participated in our great prize giving raffles and special activations."
Saeed Mohammad Measam Al Falasi - Executive Director, Retail and Strategic Alliances, DFRE, said: "Dubai is today a preferred destination for visitors from across the region to celebrate Eid Al Fitr, and shopping-linked campaigns like the one being run by DSMG not only offer residents and visitors the opportunity to enjoy a rewarding shopping experience but also serve as a strong catalyst for retail growth across the emirate. DFRE is delighted to support the DSMG campaign as it helps strengthen Dubai's position as a year-round shopping destination. Apart from the retail promotion, visitors will also be able to avail themselves of great deals and an extensive range of brands offered by retail outlets located in participating malls. The successful association between DFRE and DSMG is a reflection of the strong collaboration between the government and private sectors that has helped showcase Dubai as a leading shopping destination."
To be one of the lucky shoppers who get to spin the wheel, shoppers need to make a purchase of AED 200 at any of the participating malls, upon purchase they will be able to participate in raffle draws. Up to 50 lucky winners from the raffle draw will be selected to 'Spin the Wheel' to win from an assortment of cash and luxury gifts worth anywhere between AED 2,000 to AED 25,000.
Shoppers should indulge in a shopping spree at the participating malls which include Al Barsha Mall, Al Bustan Centre, Al Ghurair Centre, Al Mulla Plaza, Bin Sougat Centre, Burjuman Centre, Century Mall, City Centre Al Barsha, City Centre Me'aisem, City Centre Shindagha, Etihad Mall, Karama Centre, Madina Mall, Oasis Mall, Dubai Outlet Mall, Reef Mall, The Mall and Times Square Center to take part in the raffle draw and bag a chance at spinning the wheel.