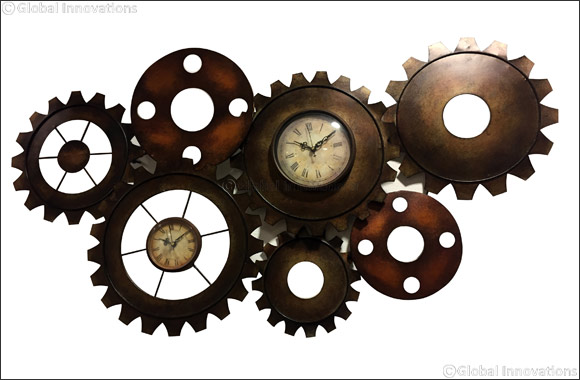 Dubai, June 06, 2017: United Furniture, a leading furniture and furnishings brand in the UAE, has gone back in time with its latest collection of classic clocks.
The range of antique clocks resembles something out of a fairy-tale. It has styles that range from polished dark oak to light ash wood finishes, antique styled metal wall and retro round. The raw rustic frames add to the charming appeal of these clocks. The clocks are designed to enhance the best features in a home.
Commenting on the collection, Mr. Anup Ravindranath, Director, United Furniture, says, "These antique clocks reminds us of the days of yore and mixes it with current times so well that it transforms your living space into something beautiful. These antique clocks are a perfect match to the wooden furniture at our homes. The clocks are specifically designed to create that vintage texture with hues of faded gold, blue, brown and beige. They add a great impact to barren walls. One does not require paintings and other wall décor if they mount one of our gorgeous time pieces on their walls."
Reminding us of old England with their large, legible dials and bold gilt-brass hands, clocks like these were ideal timekeepers for inns and taverns. The gorgeous design is accompanied by a sturdy construction that ensures its durability for years to come. The historic clocks blend well with both traditional and modern themed houses.
The clock displays and reminds one of the times gone by adding a familiar old world touch to a rather plain surrounding. Through the clocks one give their home an elegantly aged ambience with ease.
With these premium quality and beautifully crafted designs, reading time now can tell an archaic story right in the premises of ones abode.
United Furniture showrooms in the UAE are located on Sheikh Zayed Road and Ibn Battuta Mall in Dubai and Al Qassimiya Street in Sharjah.