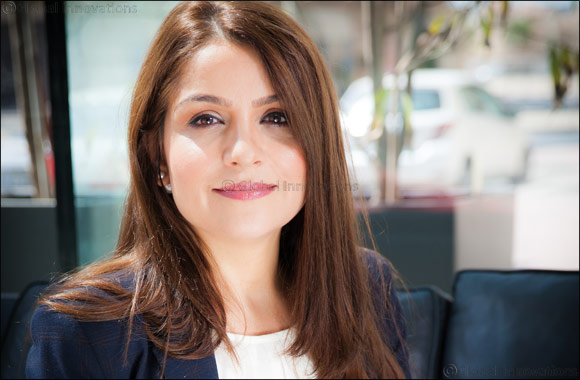 The Dubai-based healthcare solutions provider addresses patients' needs from the comfort of their own homes
Dubai, UAE, June 4, 2017: Studies indicate that the comfort and familiar surroundings of a patient's own home can maximize the healing process, reduce recovery times and increase overall wellbeing. As Dubai's population continues to grow, so has the demand for a professional at-home healthcare service which addresses the changing needs of the community, from post-operative and palliative care, to maternity care to elderly assistance.
Fully licensed by the Dubai Health Authority, Sublime Home Healthcare has been operating in Dubai since 2012, providing a complete range of professional home healthcare solutions which are tailored to patients' unique needs. Sublime's experienced nurses are chosen from the top of their profession for their dedication, empathy and high levels of competence. They go through an intensive training program with the company, and have a minimum of two to five years' experience in leading hospitals. Sublime's philosophy is based on a combination of the highest quality of care with an innate understanding of patients' physical and emotional requirements - offering each individual the professional care and attention they need in the comfort of their own home.
Sublime Home Healthcare was launched by Dr. Yasmine Torkamani, PhD holder in Medicinal Chemistry and has lived in the UAE for over a decade. As a mother of two, Dr Torkamani noticed a gap in the market for accessible and affordable home care services for both expatriates and UAE nationals alike - particularly in an evolving city such as Dubai, which is a hub for medical tourism, an increasingly ageing population and many parents who balance between a family life and a full-time job.
Home care - whether short- or long-term - is a fast-growing sector in the healthcare industry, and reflects Dubai's evolving demographics, from higher birth rates to longer life expectancy. The UAE Ministry of Health noted that there were over 40,000 residents aged 60 and above, and expect that this figure will have risen by 20 per cent by 2020. 'Lifestyle diseases', such as cardiovascular disease and type 2 diabetes, are on the rise, requiring tailored medical solutions for those affected. According to the Ministry of State for Federal National Council Affairs, female UAE nationals now account for nearly 60 per cent of the workforce in a number of fields (including healthcare, IT, law, government and academia) - meaning that many working women now require increased support such as post-natal care or help for elderly family members.
Furthermore, The UAE is the world's fastest growing medical tourism hub poised to become the world's top destination with the total health expenditure allocation here jumping from Dh84 billion to Dh101 billion by 2021, said a top official from the Ministry of Health and Prevention at a medical tourism conference this year.
"Our service-oriented approach of our professional nurses ensures that we not only meet our patients' needs, but we ensure that our services go beyond their expectations," says Yasmine Torkamani, Founder and CEO of Sublime Home Healthcare. "When given the choice, most patients and their families would choose ongoing treatment or recovery in the comfortable, convenient and relaxing surrounds of their own home, compared to a traditional clinical setting. We are able to give Dubai residents that choice - providing a bespoke level of care at home while adhering to the highest level of professional nursing standards across a wide range of fields and specializations. Also when it comes to Medical Tourism, patients need nurses to provide them with medical care while they are recovering in their hotel rooms. "