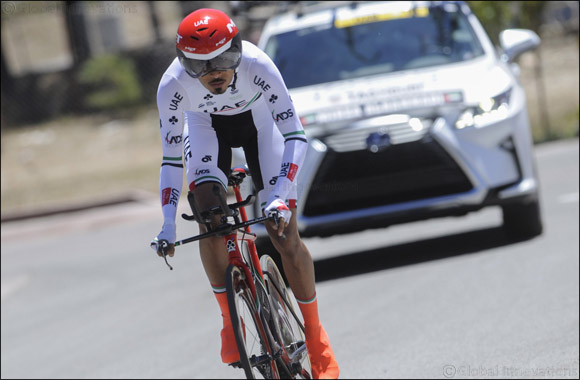 UAE Team Emirates compete in inaugural Hammer Series to crown World's Best Team
United Arab Emirates. Tuesday, 30 May 2017: UAE Team Emirates' Emirati rider Yousif Mirza will join teammates in the inaugural edition of the Hammer Series. The new professional road cycling series will take place between 2 – 4 June in Sportzone Limburg, in the Netherlands, with the opening ceremony kick starting the race on 1 June, 2017.
Looking ahead to the race, 28 year old Mirza said: "I am excited to take part in a new race format and concept - every ability will be tested in the Hammer Series. It's a good test of skill and an opportunity to showcase the different aspects of cycling to fans."
The Hammer Series consists of three high-intensity race days, testing teams across multiple cycling disciplines. The race's unique format means teams will go head to head against each other and only a team, not an individual, can win.
Commenting on team's upcoming participation in the race, UAE Team Emirates' Sports Director Bruno Vicino said: "The first part of the season has started to unveil the talent we have within the team and this new race is another good opportunity for UAE Team Emirates to demonstrate the young riders' abilities and talents to the cycling community."
The UAE Team Emirates squad line up includes Yousif Mirza, Filippo Ganna, Andrea Guardini, Marko Kump and Oliviero Troia.
FORMAT OF THE HAMMER SERIES RACE
Day 1 – 02.06.2017: Hammer Sprint
Day 2 – 03.06.2017: Hammer Climb
Day 3 – 04.06.2017: Hammer Chase