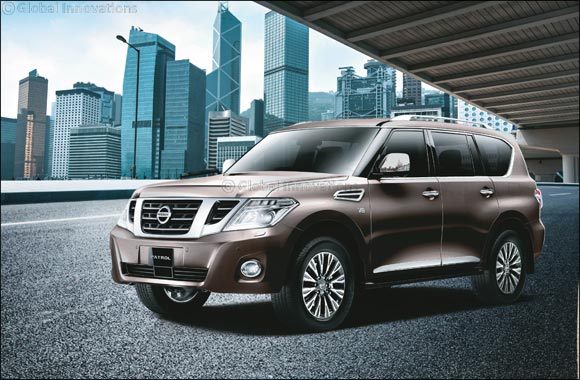 Abu Dhabi, United Arab Emirates, 29 May 2017: Al Masaood Automobiles, the exclusive distributor of Nissan, Infiniti and Renault in Abu Dhabi and Al Ain, has launched a major promotional campaign during the holy month of Ramadan.
Exceptional deals are on offer for a select range of cars that includes Nissan and Infiniti line-ups and select Renault models. They include support on down-payments, reduced monthly instalments and complimentary service packages as well as free add-on special services, such as insurance and a five year car paint protection warranty.
Flexible financing schemes on select Nissan cars will also provide customers with complimentary add-on services as well as a variety of credit options. Under the promotion the recently launched Nissan Kicks is available for as low as AED 899 per month, the Nissan X-trail at AED 1,299, and the Nissan Maxima at AED 1,499.
Also included in the campaign is the Nissan Altima starting at AED 1,099 monthly, while the Nissan Patrol - which features a 400-horsepower V8 engine - starts from AED 249,500.
Drivers opting for a premium driving experience with Infiniti cars are eligible for a 20 percent down payment on a select range of SUV line-ups, courtesy of Al Masaood Automobiles, including the QX80 QX70, QX60 and QX50 models. Additionally, add-ons such as insurance, service packages for up to five years or 120,000 kilometres, five years unlimited mileage warranty and five years professional roadside assistance are included free of charge.
Meanwhile, the Renault Duster is available to customers with attractive add on services this Ramadan including 20 percent of down payment support, one year insurance and professional roadside assistance, and five years of unlimited mileage warranty as well as free car services for up to 50,000 kilometers.
Irfan Tansel, Chief Executive Officer of Al Masaood Automobiles, said: "There is a reason why Al Masaood Automobiles is Abu Dhabi's most successful distributor. At any time of the year, the range we offer is highly attractive and competitively priced. However, the packages we are making available this Ramadan are of exceptional value. This is part of our commitment to our customers to always give them great quality and value, and it is particularly important for us to express it during the holy month."
Customers can take advantage of these offers by visiting the Nissan, Infiniti and Renault showrooms in Abu Dhabi and Al Ain throughout the month of Ramadan, which will be open from Saturday to Thursday between 9am and 2pm, and 8:30pm and 11:30pm, and on Fridays from 8:30pm to 11:30pm.