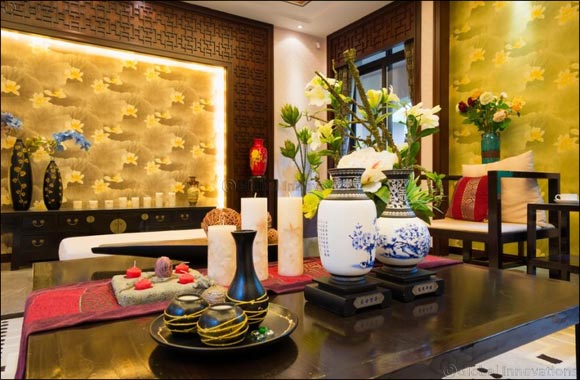 Join Padmaja Yadav's Free Vaastu, Feng Shui and Home Interior seminars at Indian Property Show
28th May, 2017; Dubai, UAE: Learn home décor tips for increasing health, wealth and harmony by the leading Feng Shui and Vastu expert, Ms Padmaja Yadav. She will be conducting free seminars on home interior and Vastu during the upcoming Indian Property Show from June 8-10, at Hall 6, Dubai World Trade Centre. The interactive and engaging seminars will be held between 7-8 pm on Thursday, June 8 & Friday, June 9 and between 6-7 pm on Saturday, June 10.
"Our home is our refuge that helps us in regenerating positive energy and by applying certain principles of home design aimed at increasing the flow of positive energy in a home; we can live in harmony with our surroundings. A home that is clean and organized instantly relaxes its inhabitants. Keeping your homes airy, clean, clutter free and by bringing in nature and adding colours, we can do wonders to the space and help create great flow of positive energy", said Padmaja Yadav.
Some quick tips on bringing positive energy at home include:
A strong, sweet odor can have a huge positive effect on your house. Having an incense stick burning around the house releases a sort of sweet smell that can drive any tension or conflict out of the house.
Ensure that you have sufficient storage space in your home for putting away things once they are used so that the rooms look neat at all times.
Open and airy rooms bring in positive energy, so create a couple of open spaces where the family can enjoy bonding in a tranquil and cosy setting.
Using colour in your homes not only provides relief from the monotony of plain white or cream walls, but also adds brightness to the home, thereby lifting the positivity in the ambiance. Blue, green and yellow are ideal for setting a relaxing or vibrant mood in a room.
Avoid using a large amount of black as it brings negativity.
Bright and bold shades such as red and purple are good in small doses, but don't use them to overpower a room with too much energy, taking away the serenity.
Nature has a way of adding tranquillity and positivity to an area. Decorate your home with flower arrangements, potted plants or even floating some petals in an urn to add a refreshing element to any room.
Though fresh flowers and plants increase positive energy, a wilted arrangement or plant can add negativity.
Refresh the water in your flower vases regularly, and replace arrangements before they wilt.
Mirrors, if placed correctly can bring in wealth and happiness into the home. It serves as a tool for reflecting positive energy throughout the area.
Don't place a mirror facing your main door as it might deflect the energy that enters the home. Similarly, placing a mirror opposite a bed is not recommended. Instead, place a dressing table adjacent to your bed so that it doesn't reflect it.
Adding happy family pictures or calming landscapes can increase the positivity in any area.
Use images of the sunrise, the ocean or a waterfall to increase the flow of energy. Avoid images of death, hunger or any other negative element as this might have adverse effects on the inhabitants of the home.