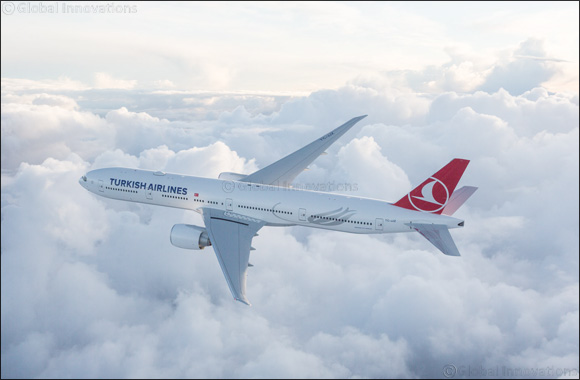 Destinations include various cities in Saudi Arabia, Kuwait, Iraq, and Jordan

Dubai, UAE; May 24, 2017: Turkish Airlines, the airline that travels to more destinations than other airline globally has launched new flights from various cities from the Middle East to key touristic destinations in Turkey.
The new direct flights will be launched from the cities of Saudi Arabia including Jeddah now with connecting flights to Ankara and Trabzon; Riyadh with flights to Antalya and Trabzon; and from Medina to Ankara. Additional connecting flights include the cities of Dammam, Yanbu, and Al Qassim all travelling to Trabzon.
Kuwait City is another city benefitting from the new flights and now connecting travellers from the country to Trabzon, Izmir, Antalya and Bodrum.
Additionally passengers from the cities of Erbil, Baghdad and Sulaymaniyah in Iraq and Amman, Jordan will also be able to travel directly to their preferred destination in Turkey. Residents from Erbil will be connected to Diyarbakir, Gaziantep, and Antalya, whereas travellers from Baghdad, Sulaymaniyah and Amman will be provided flights with a direct connection to Antalya.
Bilal Ekşi, Turkish Airlines' Deputy Chairman and CEO, said: "We are always looking to provide our passengers with the most convenient and time-efficient way of travel. Tourists worldwide have been continously increasing due to the fantastic attractions and features provided by all our Turkish cities. As we move forward, our goal will be to create these direct flights from all the markets which we operate in globally so that travellers can now fly directly to their destination of choice."
Turkey as a country is well-known for its exquisite scenery, attractions and features, as well as its fascinating history. By visiting globally popular touristic destinations, such as Istanbul, Trabzon, Antalya, Ankara, Diyarbakir, Gaziantep, among others tourists from all over the world can enjoy the country's beautifl weather and nature, while also explore the country's bazaars, mosques, and museums.