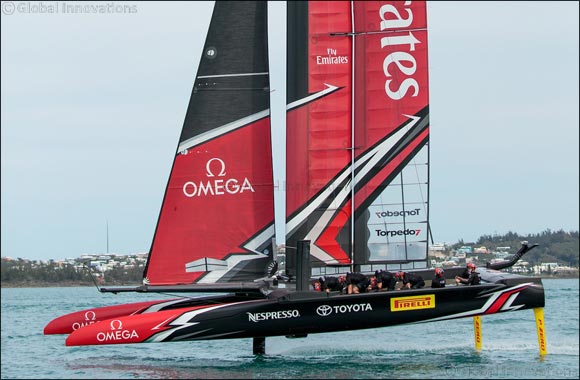 From the race track to the ocean!
DUBAI, May 22, 2017: Pirelli has swapped the racing circuit for the high seas after partnering with two-time winner Emirates Team New Zealand for the 2017 America's Cup 2017. Pirelli, one of the world's leading tyre manufacturers, will be the official sponsor of Emirates Team New Zealand as they look for a third win in sailing's premier competition, which this year takes place from May 26 to June 26 in Bermuda, in the North Atlantic Ocean.
The famous yellow and red Pirelli logo will feature on the Emirates Team New Zealand boat and its rudders, which act as a metaphor for the tyre. Just as a tyre ensures a vehicle's performance and control, the rudder guarantees the precision of the vessel on its course.
Participation in the world's top sailing competition, further strengthens the link between Pirelli, which sponsors 350 motorsport championships around the world, including F1, and racing, be it on the track, road or sea.
"The sponsorship of the Emirates Team New Zealand adds to the extensive portfolio of high-profile sport collaborations which Pirelli, the leader in the prestige sector, has cultivated over many years," said Marco Tronchetti Provera, Pirelli CEO and executive Vice President. "As the leader in the Prestige segment, that portfolio will continue to diversify beyond motorsport competitions with the goal of strengthening the brand's positioning at the high end of the market".
Pirelli's reach beyond motoring includes sponsorship of the World Ski Championships and cycling's Giro d'Italia, in addition to its 20-year association to football with Internazionale di Milano, and English Football League side Burton Albion, and the recent collaboration with the Los Angeles Dodgers in America's Major League Baseball.