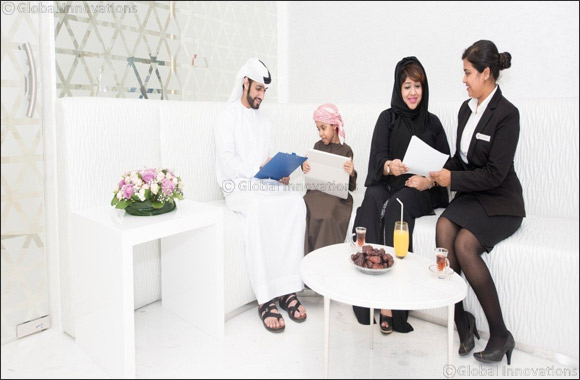 Dubai, UAE, May 21 2017: With summer just around the corner, it's time to put those vacation plans into motion. Sometimes though, the logistics of planning a trip can make the process stressful for travellers - but not anymore! Whether you're flying alone or with family, VFS Global has come up with a selection of innovative, intuitively designed services to make the visa application process for Middle Eastern travellers a smooth one.
Please find below a selection of topical tips on how you can make your visa application process a breeze this summer.
My schedule is too busy. Is it possible to submit a visa application without leaving my home or office?
Of course! VFS Global's first-of-its-kind 'doorstep' visa service offers the ultimate in convenience for UK, Switzerland, South Africa and Czech Republic visa applicants across the UAE. Applicants now have the option of completing their visa application, biometric enrolment (if required by the Embassy / Consulate), at their preferred location.
The 'on demand' service is available to individuals and groups, such as corporate employees, or families who prefer not to travel to a visa application centre. Instead, a small team will travel to the applicant's chosen location to complete the biometric enrolment process and collect their application(s).
I have to urgently leave for the UK. How can I get a visa at such short notice?
Sounds impossible, but it's not! If time is against you and you have to get a visa at short notice, you can opt for the Priority Visa service, which offers front-of-queue processing (typically within 3 to 5 working days) or a Super Priority Visa service, for a decision within 24 hours. These services are available at the UK Visa Application Centres in Dubai and Abu Dhabi.
Will I get a personal, bespoke service during my visa application process that is uniquely customised to my preferences?
Certainly. UK or Australia visa applicants can experience exclusive and ultra-luxurious ambience and service at the 'Platinum Lounge', opened only in Dubai (at the Wafi Mall). Customers can relax in their private booth within the tranquil and modern lounge, while VFS Global staff takes care of the entire process. From a personalised chauffer service to and from the centre, to application submission and payment, everything is looked after. At the Platinum Lounge, Priority Visa Services for UK visa applicants comes as standard (see above).
Do I have the right documents? Is the photo of the right specification? Can I get personalised help with my visa application?
One of VFS Global's most popular services, the Premium Lounge*, is available for those customers who would like to experience dedicated assistance from professionally trained VFS Global staff. The service is available for applicants applying for any visa category. Benefits include an exclusive Premium Lounge service, quicker submission of your application, photocopy services, SMS alerts on application status, and courier return of passports.
* Availing the Premium Lounge service does not mean visas will be processed faster than the existing timelines.