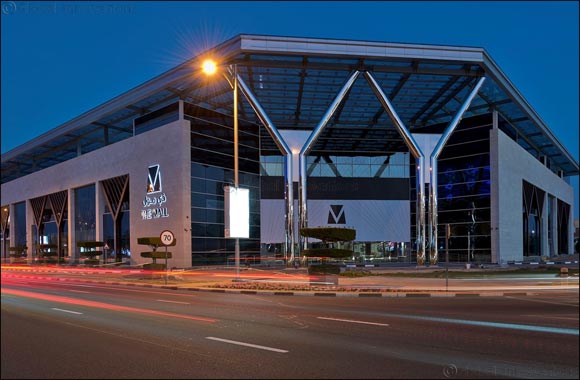 The new art deco-styled Retail and Leisure complex on Jumeirah Beach Road was inaugurated by The Mall Owner Mr. Meadhad Rashed Meadhad Almheiri
Dubai, UAE, May 21 2017: Jumeirah's largest community shopping centre, The Mall, was officially inaugurated on Monday evening, May 15th. The prestigious retail and leisure destination located on Jumeirah Beach Road, opposite The Jumeirah Beach Hotel, was inaugurated by accompanied by Mr. Meadhad Rashed Meadhad Almheiri – Owner of The Mall, accompanied by Mr. Rashid Meadhad Rashid Meadhad Almheiri - Chairman, and Ms. Nancy Nese Ozbek, General Manager, at a grand opening.
The evening event, which was attended by a wealth of VIP guests, included a rousing orchestra performance presented by students from The Music Chamber, one of The Mall's tenants.
The 80,756 square foot shopping center spans two floors and houses over 65 stores, many of which are unique-concept stores offering exclusive and original designs and items.
The Mall, with an array of refreshingly unique shopping and leisure concepts, is a new meeting point for visitors, including residents, regional and international tourists, for its idyllic location and plethora of retail outlets. Furthermore, The food and beverage offerings come from international names and it includes Arabian Tea House, Ayam El Ezz, Sahara Grill and The Hutch, amongst others.
Renowned supermarket chain, a subsidiary of Emirates Business Group (EBG), also recently opened its third outlet in The Mall, bringing high-quality fresh produce to local residents.
In addition, The Mall also boasts the UAE's first custom phone accessories store, The Kase Paris; Escale Paris; Schnarwillar Switzerland; Wow KIDS Amusement Futuristic Center, and beauty services Tao Spa, N-BAR, and Browz.
Mr. Rashid Almheiri, the Chairman, commented, "We are delighted to be bringing such a unique retail and leisure experience to the local population as well as visitors to the city. The Mall's close proximity to some of Dubai's finest five star hotels means that our visitors represent many different cultures and backgrounds. Our aim is to provide a one-off shopping experience that is totally different to that of the bigger retail malls. Our venue boasts great aesthetics, and all our restaurants have wonderful views of the Burj Al Arab."
Targeting tourists and residents, the mall is expected to attract around 5,000 visitors per day during its first year of operation.