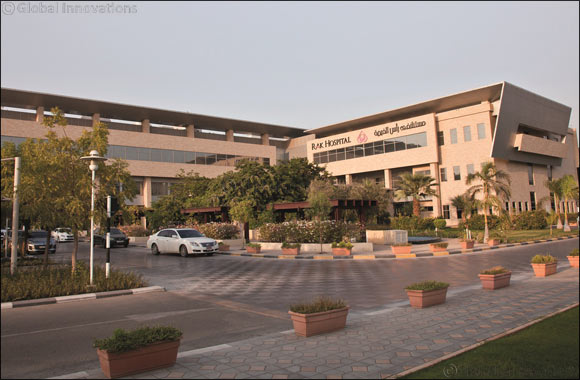 Patients suffering from chronic ailments will be advised on best possible ways to manage their health while fasting
The camp will be particularly beneficial for people over the age of 40 and suffering from chest pain, high BP, diabetes or diabetic foot pain
May 17, 2017; Ras Al Khaimah, UAE: With a change in diet plan and sleeping pattern during the holy month of Ramadan, patients suffering from chronic ailments need special care. In order to help people take stock of their health ahead of Ramadan, RAK Hospital has organised diabetes, heart and foot assessment at their premises on Thursday, May 18. The complimentary health check, scheduled from 9am to 5pm, will offer BMI test, blood pressure check, random blood sugar test, ECG and consultation with specialists. The camp will be particularly beneficial for people over the age of 40 and suffering from chest pain, high BP, diabetes or diabetic foot pain.

"Staying hungry for longer periods can lead to low energy levels and if one is diabetic, it can put one at the risk of hypoglycaemia, when sugars get extremely low," said Dr Chako George, Senior Specialist, Internal Medicine at RAK Hospital, "Another fallout can be high glucose levels which is very dangerous for diabetics. This is why doctors insist that people suffering from diabetes should consult a specialists prior to fasting, and create a diet and medication plan more compatible with the change."
Ms Cristina Fiol, podiatrist at RAK Hospital and RAK Diabetic Centre added: "Another area of concern that diabetics generally miss out on is foot care. This is really important since uncontrolled diabetes can damage our nerves and give birth to diseases such as foot ulcers and imbalance in the feet. With the help of this health camp, we want to educate and create awareness among people with respect to foot problems that stem from diabetes".
One in four people in the UAE suffer from diabetes, while one in five patients visiting hospital with chest pain are found to have an underlying heart condition, such as cardiac attack. Unfortunately few can read the signs properly, often shrugging off chest pain as a bout of acidity.
"This is where camps such as these can give a wake-up call, assisting patients in understanding where they stand in health matters," said Dr Nidal Eldahla, Specialist Internal Medicine at RAK Hospital, "Gone are the days when cardiac issues were the problem of the older generations; today people as young as 40 are complaining of chest pain. This is why we need to educate others on identifying symptoms that can affect our cardiac health. During Ramadan in particular, heart patients may need to change their medicine or dosage in order to adjust to the new eating pattern. Therefore it is always advisable to get a thorough check up including a doctor consultation prior to fasting for long periods."
Patients suffering from hypertension also need proper guidance before they can begin intensive month-long fasting. High blood pressure has become quite common among patients in their 40s, and globally, about one-third of men and one-fourth of women between the ages of 45-54 years face the health issue. Since it's generally asymptomatic, yet has strong links with diabetes and heart diseases, regular screening can help patients keep it under check. Doctors advise patients to keep monitoring their blood pressure during the month of Ramadan and follow a strict diet void of any foods high on salt and calories.
Dr Raza Siddiqui, CEO Arabian Healthcare Group and Executive Director of RAK Hospital said: "Prevention is always better than cure, but in cases where ailments have already set in, the focus is on best possible management. Through this complimentary health camp, we want to reach out to those who are suffering from chronic illnesses as well as those who may be at the periphery and can beat the diseases with a few positive lifestyle changes. Moreover, as the holy month of Ramadan approaches, it is better to be prepared not just spiritually, but physically as well, and planning ahead in consultation with a doctor will help a lot".
Campaigning towards a healthier UAE, RAK Hospital conducts several health checks and awareness drives on regular basis. The hospital has also been introducing many healthcare solutions both in terms of technology and skilled human resource in the country.