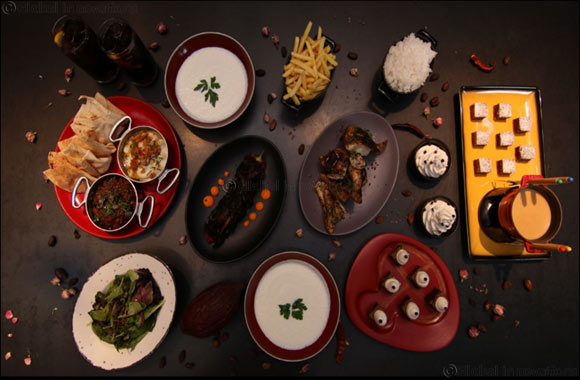 Dubai, UAE, May 16: 2017: As far as exceptional iftars go, you can't beat the experience of dining at Cocoa Kitchen, a truly innovative restaurant that revolves around one simple mono-ingredient in every dish: cocoa.
From savory starters and mains, cocoa is not just reserved for dessert this Ramadan, with a beautifully sculpted menu that explores not only the savoury aspects of chocolate but also the gastronomic potential of the cocoa bean.
Cocoa Kitchen's five-course Iftar menu, perfect for a gathering with family and friends, includes – silky Cauliflower Soup, the famous Cocoa Mezze with warm cocoa nib, aubergine and tomato salad, hummus with marjoram, smoked almond and chili nibbed oil, the Asian Baby Leaf Mix Salad with cocoa pesto, Grilled Chicken with lemon chilly marinate, Lamb Shoulder with peppers and a choice of either white truffle French fries or white jasmine rice.
Guests will then be able to choose between either Date Cake with Caramel Fondue or Brownie Cheesecake Bites.
So, for an exquisite cocoa-centric menu where each bite is meticulously savored, spoon after spoon, head to Cocoa Kitchen.
Location: City Walk
Price: DHS 129 per person including traditional dates to break the fast, as well as the traditional drink for Iftar - Laban and Kamardeen.
Iftar timings: Sunset onwards