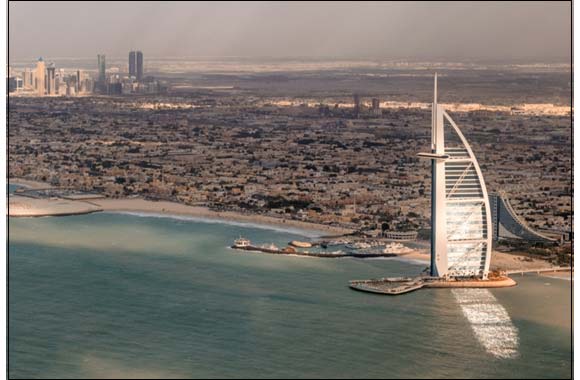 MGM Hospitality is one of the biggest casino companies in the world, and hearing that it will be developing and operating a 26-acre resort in Dubai is good news for the area. A place of extravagance and wealth, it is only fitting that the company would make a move into that area, but what of the gambling?
Well this is where it gets complicated, but not impossible. The rules of the UAE are that sports betting is legal, but casinos aren't. What this will mean is if you are looking for any card games then you may have to play online poker instead. If you want to bet on the horse racing though, that is one thing that you will be able to do.
The news of the MGM development was announced after a presentation by MGM to Sheikh Mohammed Bin Rashid Al Maktoum, the vice president, Prime Minister of the UAE, and Dubai's ruler. This will lead to the impressive development which will include a 500,000sq. ft theatre, shopping and dining venues, a museum, beach club, and plenty of other areas for family fun.
Now that the project has been announced it is expected that work will start at the end of 2017. It comes as no surprise really that MGM would make a move into Dubai, its huge successes around the world are fitting of Dubai and the huge amounts of money that is being pumped into it at the moment.
A place of extravagance and wealth, Dubai is very much like Las Vegas in style, but without the presence of casinos because of the restrictions of the laws. This doesn't mean that MGM can't make a success there though, their plans appear to be well thought out and will lead to huge profits.
For the holiday maker, this is also good news as it sounds like a very welcoming experience and will fit with what is expected of an MGM resort. The fact that the company declared a net profit of $1.1 billion American dollars with a net revenue of $9.5 billion show that they definitely know how to make a success with their resorts all around the world. No doubt their Dubai resort will continue this success.
So if you are rich enough to take a holiday in Dubai, when the MGM resort is ready, this may well be the holiday of choice. We'll no doubt hear more, and see more of the plans as the development begins, and there will be a huge opening when the time is ready.
With the continued growth of Dubai, we'll no doubt see more developments such as this be announced, and this can only mean good things for tourism in the area. Most important to the money men, it will also mean the continued success and wealth of the country itself.