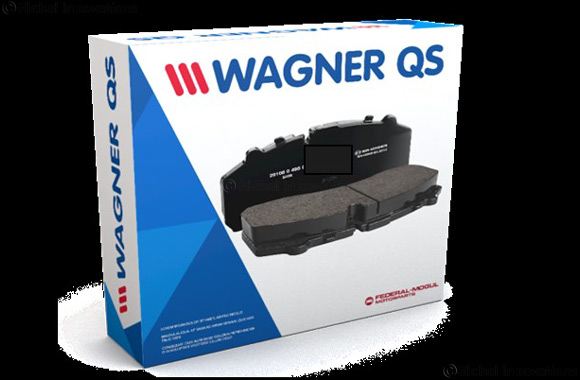 Pads cover 90 percent of truck and trailer vehicles in operation to generate cost benefits
Dubai, May 9,2017: Federal-Mogul Motorparts, a division of Federal-Mogul LLC today announced the launch of Wagner QS® application-specific brake pads for commercial vehicles. The new range is targeted to meet the expectations of workshop and fleet operators who are looking for reduced parts cost with no compromise on quality or safety in the EMEA and GCC regions.
Designed, tested and certified to meet the most demanding expectations and supported by the Federal-Mogul Motorparts global distribution network, Wagner QS brake pads provide a highly cost-effective option for workshops and fleet operators in the GCC region.
'This reliable and affordable range adds new options to the market for commercial vehicle brake pads,' said Tim Paustian, Regional Sales Director, MENA at Federal-Mogul Motorparts. "By offering high-value products that still meet such demanding quality standards, we enable operators to safely extend the economic life of their vehicles and create economic benefits for themselves and the sectors they serve."
The new brake pads cover 90 percent of the global vehicle portfolio, including 3500 plus truck and trailer applications, with a range of just 23 part references. Safety-critical accessories are included with each pad set. A comprehensive range of wear indicators is also available separately to complement the offer. The full range will be available in March 2017. To distinguish the Wagner QS products, a bright new packaging style using a flat design box construction is being introduced, to reflect market requirements.
"Federal-Mogul Motorparts are designed to raise the bar on aftermarket solutions available to fleet operators. We offer parts that can extend vehicle life cycle, reduce operational costs and yet maintain very high safety standards," concluded Paustian