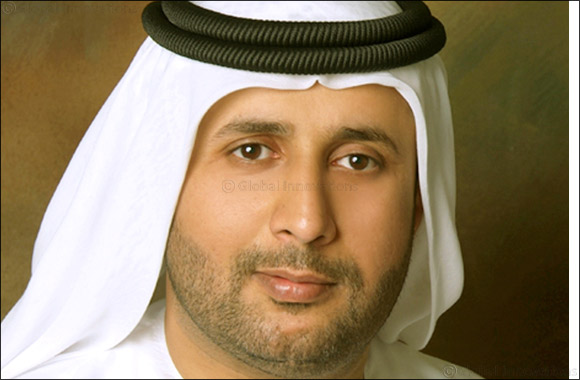 The initiative offered health check-up to more than 650 employees at Empower's Head Quarters and Camp
Dubai, UAE, 8 May 2017: Emirates Central Cooling Systems Corporation (EMPOWER), the world's largest district cooling services provider, conducted Wellness Programs to help, nurture and improve the health and well-being of its employees. The move falls in line with the company's social responsibility programmes, and its commitment to support Dubai government's vision of a happy, healthy and safe society in accordance with its 2021 goal - 'Inclusive and Cohesive Society', and the UN goal – Good Health and Wellbeing. Moreover, this initiative comes as part of Empower's participation in "Year of Giving", which was launched by HH Sheikh Khalifa bin Zayed Al Nahyan, President of UAE beginning this year.
The campaign was conducted in two different days , as one was at the camp and the other one in the head office.
Held in collaboration with Neuron, the Wellness Programs were covered by Thumbay Hospital, AL Zahra Dubai Bone & Joint Center, Al Jaber Optical, VLCC and Premier Healthcare Germany. The wellness initiative incorporated activities as general check-up including measurement of BMI, Blood Pressure, Blood Sugar Dentist check-up, eye-test, bone-density check-up, skin check-up, hair check-up and body fat analysis for more than 650 employees working at Empower's Head Quarters and available at Empower's labor camp. A Certificate of Appreciation was also awarded to the partnering hospitals and other establishments for their support and cooperation.
"The wellness initiative reinstates Empower's commitment to its people and is a reflection that at Empower we value our employees the most. The comprehensive wellness program aims to help the employees cope with challenges and prevent the ravages of lifestyle-related illnesses. From improving health outcomes to providing a sizeable return of investment, wellness programs take care of not just the employees, but also create a healthier work environment resulting in long term benefits which drive productivity and excellence for the company," said HE Ahmad Bin Shafar, CEO of Empower.
A growing number of companies in the UAE are giving their staff a wellness boost to promote health and wellbeing as well as encourage better employee engagement. A recent MEED survey of 136 companies showed 66 per cent of respondents are now implementing wellness programmes in the office, up from just 45 per cent since 2014. Workplace health programs also include policies intended to facilitate employee health, including allowing time for exercise and recreation, providing on-site healthy meals, holding walk and talk meetings and offering financial incentives among many others.
"Stress and occupational hazards are the key factors that hamper the health of an employee. As such, at Empower, we recognise the importance of wellness initiatives, which not only help increase awareness, but also encourage employees to work in collaboration with us towards a healthy lifestyle," added HE Ahmad Bin Shafar.
Empower currently operates more than 1.250 Million RT, providing environmentally responsible district cooling services to large-scale real estate developments such as Jumeirah Group, Business Bay, Jumeirah Beach Residence, Dubai International Financial Centre, Palm Jumeirah, Jumeirah Lake Towers, Ibn Battuta Mall, Discovery Gardens, Dubai Healthcare City, Dubai World trade Centre Residences, Dubai Design District, among others.