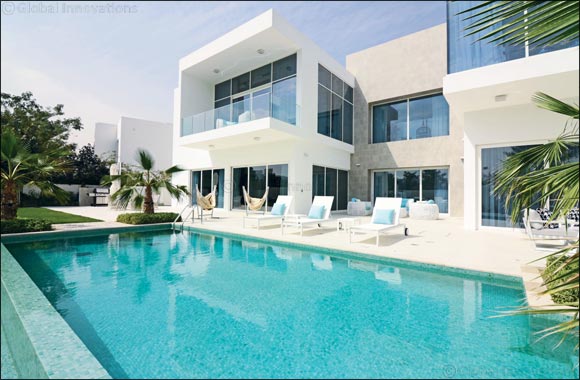 "UAE architects should draw inspiration from ancient forts and heritage architectural elements to design happier buildings and communities," said Muhammad Obaid
Dubai, UAE, April 30, 2017: Building design has a significant impact on the well-being, happiness and productivity of today's workforce, reveals Muhammed Obaid, Principal Architect, Partner and Manager of EMKAAN Architecture and Engineering Consultancy.
Muhammad draws inspiration from heritage buildings such as the wind towers in Al Bastakiya, Dubai, and the Al Jahili Fort, Al Ain, and reveals that the 'formula' for residential and workplace happiness lies in the design of these ancient structures. "Architecture should make people happy and it is the responsibility of the architect to design buildings that keep residents happy," says Muhammad.
Well-designed, happy structures promote physical activity, incorporate nature, reduce noise levels and employ materials that help create a safe, comfortable and inspiring environment. A recent study by the University of Warwick in the UK has revealed that overall cohesion of architecture and design boosts people's health and happiness, not just parks and trees.

"A well-designed building takes into consideration the satisfaction of all five senses of human beings and older structures provide perfect examples of this phenomenon," says Muhammad. Buildings are well lit, have plenty of ventilation, are equipped with adequate water supply and are fortified with natural noise reduction technology. The Arab world is filled with several examples of buildings that evoke happiness in its residents.
"New age architects sometimes forget to integrate ancient architectural principles to construct bigger, bolder and ambitious projects. However, I believe that structures need to be modest, practical and most importantly, they must
have a human element to them" he says. Traditional villas in Satwa or houses in the Al Bastakiya area are a classic example of happy houses in Dubai and today's architects must learn to assimilate old principles while designing new buildings, according to Muhammad.
Colours also play a significant role in building happy structures. For example, the use of pleasant colours such as light blue, yellow, white and beige in buildings boosts productivity and keeps people calm.
Top 6 Happy Buildings in the GCC:
Muhammad revealed a list of six urban and traditional structures in the GCC. They are:
1. Al Manzil Hotel, Dubai
2. The Dubai Fountain, Dubai
3. The Nest, Al Barari, Dubai
4. Al Maha, a Luxury Collection Desert Resort and Spa, Abu Dhabi
5. Six Senses Hideaway Zighy Bay, Musandam, Oman
6. Traditional villas in Al Satwa, and Al Bastakiya, Dubai