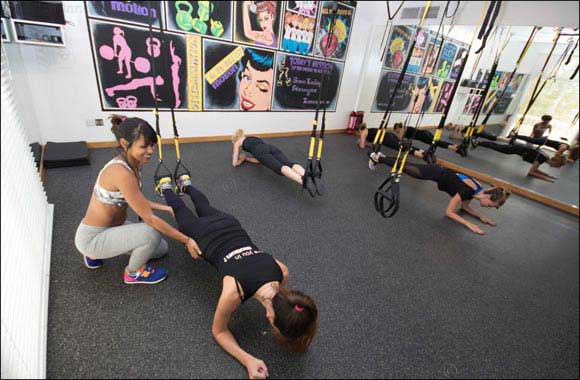 ** During April, be in motion with the center's fitness package offers **

This April, Motion Ladies Fitness Center, is launching three tempting fitness packages to get you motivated and fit, just in time for the summer. With something for everyone, the center wants to encourage woman to get moving.

Starting on 1st April 2017, the center will be launching the below fitness packages:

Strong and fit for summer combo offer:
If you like to keep your fitness routine interesting by doing different classes and exercise, then this is the fitness package for you. The combination package includes, 10 Reformer Pilates sessions which will aid in toning and challenge your muscles while improving posture. You will also get to enjoy 10 group classes, which includes Yoga, Pilates, Barre, Dance, X-Fit and Bodyfirm. As an added bonus you will receive five free TRX classes.
The package includes: Price AED 1,800
10 Reformer Pilates sessions
10 group classes
5 complimentary TRX classes
The package is valid for 60 days (from purchase)
It's time to Barre and be in motion:
Wake up your muscles and get your body in motion with this Barre Class package from

Motion Ladies Fitness Center. Enjoy eight Barre classes of your choice from Booty Barre, Classic Barre to Total Barre. Barre is a popular ballet inspired workout that focuses on strengthening and toning the whole body.
The Barre Class package is AED 600 for 8 classes (AED75 per class).

30-minute PT sessions:
This 30-minute personal training session is perfect for anyone who is short on time but would still like to fit in a daily workout. Your 30-minutes with the personal trainer allows you to focus on areas of concern in a concentrated amount of time. The trainers at Motion Ladies Fitness Centre are professional, motivating and will guide you through your one-on-one work out.
Try 10 PT Sessions now for only AED 2,000.

Pre-booking for all classes is required.