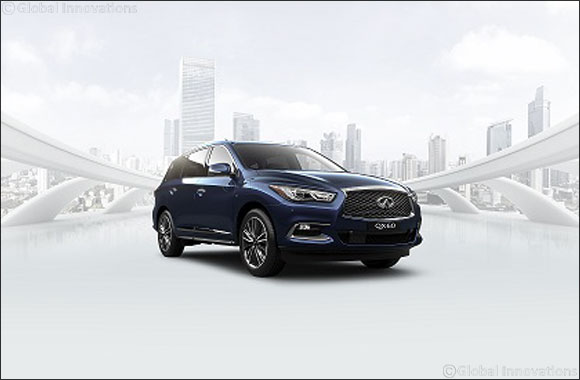 Deferred payment allows INFINITI customers to purchase now and start the payments after six months
Dubai, UAE, April 26th, 2017: Arabian Automobiles Company, the flagship company of AW Rostamani Group and the exclusive dealer for INFINITI in Dubai, Sharjah and the Northern Emirates, has announced that customers purchasing the QX60 2016 now will only pay six months later, with INFINITI covering three months of instalments after the bank pays the initial three months.
The market-leading deferred payment plan reflects Arabian Automobiles Company's customer-centric philosophy, giving customers a once in a lifetime opportunity to drive away with both a new INFINITI and complete peace of mind. INFINITI of Arabian Automobiles Company's is also offering to cover 100% of the down payment, five years complementary service, complementary insurance, five years extended warranty, and a courtesy car when customers have their INFINITI vehicles serviced. The scheme means that customers can become proud owners of the QX60 2016, free from the worry of burdensome payment plans.
The QX60 2016 – INFINITI's seven-passenger SUV – offers customers a unique combination of comfort, control and security. Its state-of-the-art safety features allow for a confident drive at any time of day, while its emergency brake assistance and lane departure systems are a huge advantage for drivers navigating vast motorways or populated city centres. Everyone on board will enjoy the ride in the height of comfort and peace with the QX60's advanced entertainment system, which features headrest monitors, and a comprehensive navigation system that makes the driver the master of their journey.
Customers will have ample opportunities to benefit from the exceptional deferred payment plan, which will be available across all INFINITI Centers throughout Dubai, Sharjah, and the Northern Emirates. To benefit from their Buy Now, Pay Later scheme and discover the QX60's ground-breaking safety features and inimitable ride, customers are encouraged to visit the IREDI Center for a test drive that will deliver a premium motoring experience and serve as a testament to the QX60's global acclaim.