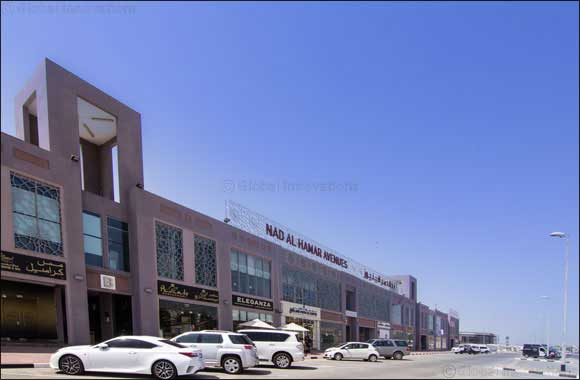 Winners of the competition will win a year's free rent at 93- 94 Avenues OR Nad Al Hamar Avenues Community Centres' worth AED 350,000
April 11, 2017, Dubai, UAE – In line with the UAE declaring 2017 as the year of giving, leading property developer and real estate management company, International House for Real Estate Project Management (IHRPM), is launching the 'Unleash Your Inner Entrepreneur Campaign'. This exciting competition is aimed at giving future and upcoming entrepreneurs a once-in-a-lifetime opportunity to take the next step in developing their business. The competition has been launched in partnership with two major radio stations, business incubators and a team of reputable firms that will boost the final winner towards operating a successful enterprise in the UAE.
Launching today, the property developer is inviting entrepreneurs to present business plans to win a year-free rent in 93-94 Avenues, located in Al Barsha and at the Nad Al Hamar / Madina Avenues, located in the Nad Al Hammar community area. The final winner will also enjoy value added benefits from nine established companies, such as interior design firm Space Matters and business instructors Action Coach, which will guide and steer them towards launching a successful business. The top entrepreneur would enjoy a total prize worth in excess of AED 350,000. The competition is designed for aspiring small businesses and entrepreneurs across the GCC, including UAE and GCC nationals and expatriates residing in the UAE.
"As per the vision of Sheikh Mohammed bin Rashid Al Maktoum, the Vice President and Prime Minister of the United Arab Emirates (UAE), and Ruler of Dubai, the 'Unleash Your Inner Entrepreneur Campaign' is our way of contributing towards the UAE Year of Giving Initiative. We want to encourage aspiring small businesses and give rise to a new generation of entrepreneurs, especially those who possess a truly unique business idea," Rasha AlMutawa, Vice President of IHRPM.
She adds, "Apart from providing the new businesses with a rent-free space, we have also partnered with several established companies who will afford some of their expert services to the winners free of cost."
IHRPM will also be working with two radio stations, Dubai Eye 103.8 and Al Khaleejiya 100.9 for the competition and finalists will be given the exclusive opportunity to present their business ideas on the Breakfast Shows on Dubai Eye 103.8 and Al Khaleejiya 100.9 respectively. The final winner will also be announced live on air on 4 June.
Competition Mechanics
Entrepreneurs looking to participate in this unique competition can share their expression of interest and basic details about their business concept by visiting www.9394avenues.com and www.nadalhamaravenues.com . Participants will have the opportunity to view the two developments and learn more about the USPs of the locations. Selected candidates will be contacted via e-mail and phone to move onto the next stage of the selection process.
IHRPM's partner companies are Space Matters, Fun Loving Digitals, VideOh, BM Photography, Q Communications, Action Coach, Ribbon Consulting, Xcel Accounting and Matrix.