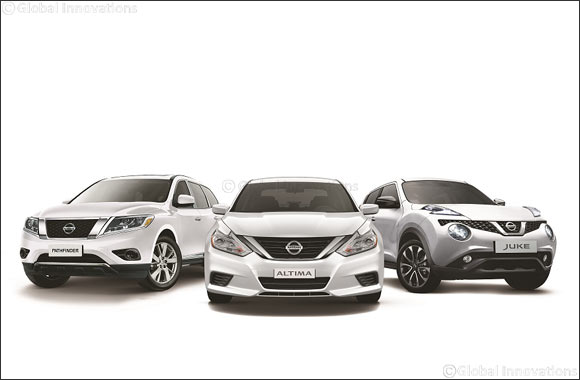 Limited-time offers across all Nissan models featuring special promotions on the popular Juke, all-new Altima and Pathfinder
Dubai, UAE, April 2nd, 2017: Arabian Automobiles Company, the flagship automotive division of AW Rostamani Group and the exclusive dealer for Nissan in Dubai, Sharjah and the Northern Emirates, has launched its limited-time spring offers – running from 1st to 10th April, customers will be spoilt for choice with outstanding discounts across Nissan's entire line-up. Fans of the company's popular Juke, Altima and Pathfinder models are in for a particularly happy surprise, as these vehicles will see the greatest price cuts.
During the 10 day promotion period, the Nissan Juke will be available for a starting price of only AED 54,500, while the Altima will be up for grabs at only AED 69,500 and the Pathfinder for a remarkable AED 107,500. Customers will see a range of exceptional discounts across all Nissan models, allowing them to purchase their ideal car – whether a versatile urban crossover, a sleek family sedan or a powerful seven-seater SUV – while also making once-in-a-lifetime savings of up to and even over AED 40,000 on select vehicles.
Arabian Automobiles Company has introduced the campaign to demonstrate its commitment to exceeding customer expectations and leading the market with unrivalled promotions; by offering discounts across all vehicles, the company is giving prospective car buyers a wide range of golden opportunities to become proud owners of brand new vehicles at the very best prices of the year. The campaign reflects Nissan's commitment to giving its customers a perfect balance of value for money and memorable driving experiences.
To take advantage of the unique offers, customers are encouraged to visit Arabian Automobiles Company showrooms during the limited-time period and explore the wide selection of discounts on offer, and drive away with both a new vehicle and guaranteed smiles.