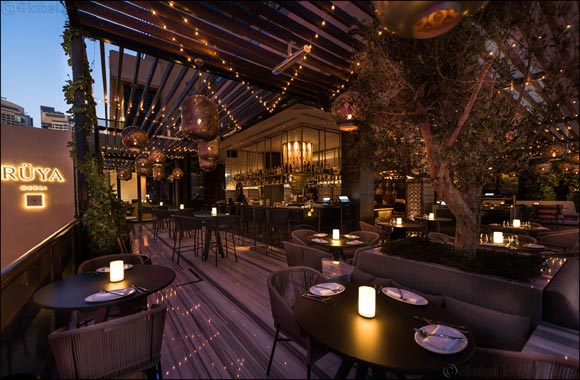 Dubai, UAE; February 20, 2017: Ruya, the Anatolian restaurant and bar hot spot located at the Grosvenor House, invites Jazz enthusiasts to commence their evening in style on its impressive outdoor terrace and mark this year's 15th edition of the Emirates Airline Dubai Jazz Festival.
The stunning ambience will set the right mood for the Festival while guests can indulge in a splendid selection of signature beverages showcasing mixology at its finest. A stone's throw away from the Dubai Media City Amphitheatre, Ruya is the perfect spot for a sundowner right before Jazz lovers make their way to event.
Ruya is open from 6pm until 1am from Sunday to Wednesday and 6pm until 2am on Thursday and Friday.