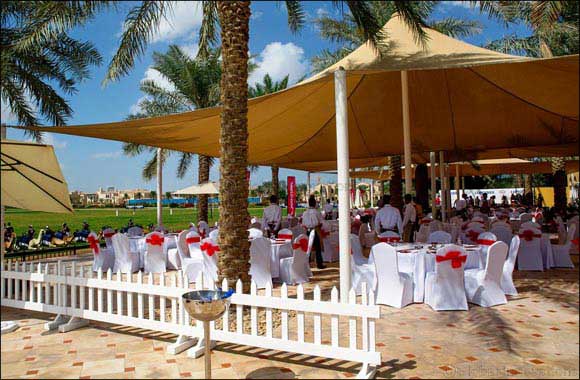 Dubai, UAE, February 6, 2017: Dubai Polo & Equestrian Club will host the Longines Valentine's Day Polo Cup 2017 in association with La Martina on Friday, February 10 from 1pm, in what is set to be a spectacular afternoon of polo in a truly romantic setting.
Four polo teams consisting of local and international players will compete to win the coveted Longines Valentine's Day Polo Cup 2017.
The afternoon will see dressed-up spectators watch the Sport of Kings and indulge in a lavish brunch at Palermo Terrace with families and equestrian enthusiasts alike gathering to watch the action unfold.
Youngsters can experience a bouncy castle, get their face painted or participate in a spot of balloon bending.
For those wishing to extend the day, the Ippos Terrace will be open post-tournament to allow guests to continue socialising and carrying on the festivities into the night.
Date: February 10, 2017
Time: 1pm-4pm
Prices: Soft drink package AED 235; House beverage package AED 335; Children AED 110 (6-12 years); Complimentary for children below 6 years