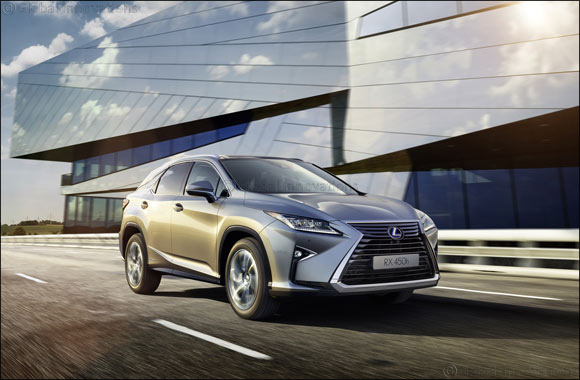 Package includes standard 3-years/60,000kms service
Dubai, United Arab Emirates, February 1, 2017: Al-Futtaim Motors, the leader in sustainable mobility and exclusive distributor of Lexus in the UAE, has announced that all Lexus vehicles sold from January 1, 2017 for a limited period will now include a standard service package, offering owners 3-years/60,000kms of periodic service, compliments of Al-Futtaim Motors.
With the new service package, customers will no longer have to pay for regular service intervals for three years, including labor and parts. The service package also includes free replacement of oil, filters, and other consumables, as recommended by Lexus, excluding wear and tear articles such as brakes, batteries and tires.
Chris Buxton, Managing Director of Lexus at Al-Futtaim Motors, commented: "Lexus has been extremely competitive in the market over the past few years, having seen consistent growth thanks to the brand's comprehensive range of high quality vehicles. Our mission is to give our customers Amazing Experiences through constantly improving our customer service levels and our commitment to meeting our customers' requirements."
"The service packages are also transferable, helping offer additional value for customers looking to upgrade to a new Lexus in the future. I believe this is a great time to invest in a new Lexus and enjoy a world of premium quality and attentive service," explained Buxton.

Along with the service package, customers will enjoy a full factory warranty for 4-years/100,000kms. Extended warranty packages are also available upon request at the time of new Lexus purchase only.