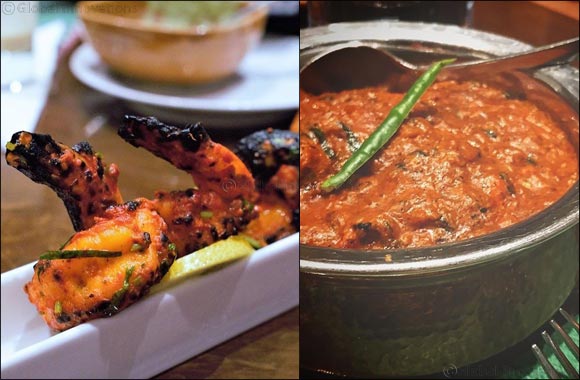 Punjabi By Nature, a Punjabi cuisine restaurant located in the heart of Oud Metha, introduces an all-new menu
With new arrivals bearing the same home-made rustic charm, Punjabi By Nature's new offers a range of delightful treats for every palate
Dubai, United Arab Emirates, January 31, 2017: Punjabi By Nature, a restaurant that weaves a tale of Punjab's rich heritage through food, presents its new menu for the season. Cooked to perfection complete with freshly ground spices, Punjabi By Nature's menu includes rich curries and spicy tikkas that are sure to remind one of the foods of their hometown. As Punjabi By Nature adds fresh new concoctions to its scrumptious menu, welcome the new year and add spice to life, Punjabi-style.
Sharan Kakwani, Founder, Punjabi By Nature, said, "We are known for our variety in vegetarian and non-vegetarian Amritsari food that has been fine-tuned to cater to the global palate of the region. Our latest menu additions are a step forward, bringing further authentic dishes to spice up our menu. The aim with our new menu is to bring the expat community back to its roots, and is a platform to explore the diverse culture of Punjab, its rich and vibrant heritage, for a home-away-from-home experience."
Enjoy a range of delicious new additions, from a decadent paneer platter to an all-new Sheekh Kebab. Char-grilled lamb Galafi Sheekh Kebab, delicious Tandoori Aloo, and a rich Nimbu Da Murg main that bring zest to any meal. Punjabi By Nature narrates the story of Amritsar before the partition of India through the flavours of the city laced through Indian food.
Nirvi Gosalia, Co-founder of Punjabi By Nature, said, "Here, at Punjabi By Nature, we are all about authenticity. We transition into two Sheekh Kebab options of grilled meat that fit perfectly into a meal as dry appetizers, a tasty Tandoori Aloo dish, and a new chicken main course with a rich curry accented with the freshness of lemon to make any meal a gastronomical experience to remember. At the end of the meal, we our patrons to think that they have felt the loving care we create our dishes with. When you come to Punjabi by Nature, you come home to mother's cooking."
Punjabi By Nature's new menu will be available from January 2017 at their location in Oud Metha.