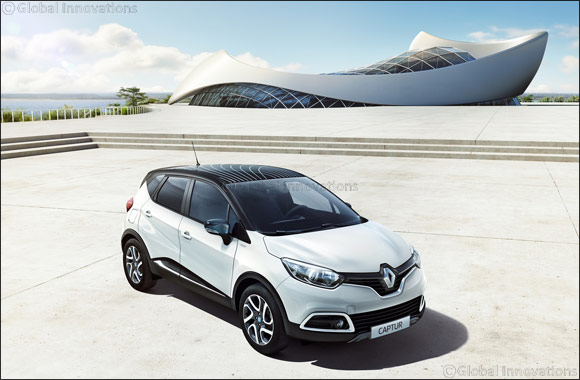 Unmissable deals allow customers to kick-off the New Year with exceptional savings on car purchases
Dubai, UAE, January 16, 2017: Arabian Automobiles Company, the flagship automotive division of AW Rostamani Group and exclusive dealer for Renault in Dubai, Sharjah, and the Northern Emirates, announced today the launch of its exclusive Dubai Shopping Festival (DSF) offers.
Renault's unmissable DSF deals come into effect at an opportune moment for prospective car customers, who will have assessed their financial commitments at the outset of the New Year and be delighted to discover the savings that are possible with Renault. Over the course of DSF, Renault customers can secure a range of outstanding prizes that are worth the value of a car. Renault's raffle draw offers customers a unique opportunity to receive rewards, including two Renault cars and prizes worth more than AED 150,000. These opportunities will allow customers to balance the purchase of their favourite Renault car with great value offers, and kick-off the New Year by making exceptional savings.
Further offer features include long-term benefits such as a five-year or one-million-kilometre warranty, five years or 100,000 kilometres of service, and one year of insurance. These unbeatable deals are valid across all Renault passenger vehicles, excluding commercial vehicles, to demonstrate Renault's commitment to customer satisfaction and ensure that there is a car to suit every individual's requirements, budget, and preferences.
The campaign will be available across Arabian Automobiles Company Renault showrooms in Dubai, Sharjah and the Northern Emirates. Those wishing to take advantage of this offer should visit Arabian Automobiles Company Renault showroom at their earliest convenience or call 800-Renault (7362858), to welcome in 2017 with guaranteed rewards and a brand new set of wheels.