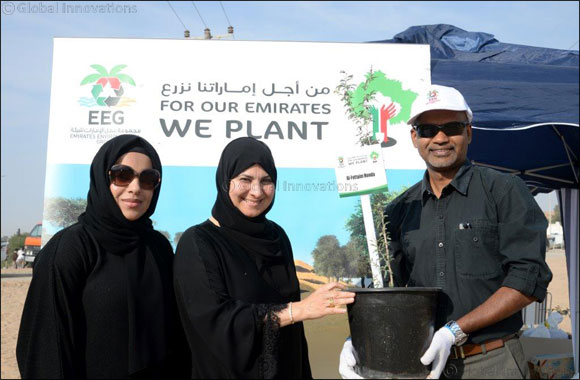 Dubai, January 04, 2017: Al-Futtaim Honda, the exclusive distributor of Honda vehicles, bikes, marine engines and power products in the UAE, has been recognised by Emirates Environmental Group (EEG) for its outstanding contribution to protecting the environment.
As a result of its efforts to recycle waste and on achieving its environmental targets for the year, the Al-Futtaim company was invited to plant two trees at the 'For our Emirates, We Plant' ceremony organised by EEG, where over 230 trees were planted. On maturity of these trees over 1.36 metric tons of CO2 emissions will be mitigated over time.
Colin Cordery, Regional Managing Director of Al-Futtaim Honda said: "We are extremely honoured to be recognised by EEG for our environmental efforts. As a company, we make every effort to reduce our carbon footprint where ever we can. This recognition is due to the efforts of all our associates who share a common goal to recycle waste across the organisation. I'd like to thank our team who have actively participated in the recycling initiative to make this environmental cause a big success."
Approximately 7,500kgs of paper waste, 780kgs of plastic and 95 toner cartridges were recycled this year as part of the initiative from Al-Futtaim Honda. In addition, more than 19,000kgs of old corrugated cardboard were also recycled through the Central Parts warehouse.