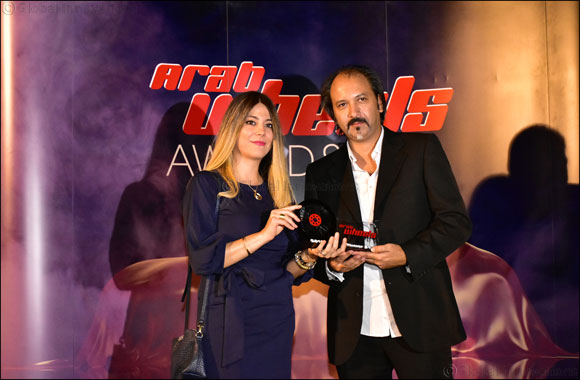 Dubai, United Arab Emirates, December 20, 2016: Toyota Fortuner, the completely redesigned second generation seven-seat SUV, has been named "Midsize SUV of the Year" at the second Arab Wheels Award.
Saud Abbasi, Managing Director of Toyota at Al-Futtaim Motors, said: "The Medium SUV segment constitutes over 40% of the volume SUV market in the UAE and the Fortuner has played a major role in maintaining Toyota's leadership of this segment for the past 5 years. As a matter of fact, the Fortuner has seen a year on year growth of sales and market share. This award is a restatement to the appeal the that the new model maintains in a very competitive market."
Renowned for its durability, on-road comfort and off-road prowess for over 11 years, the new Fortuner features a more distinctive, sleek and powerful design with improved driving dynamics and fuel consumption, as well as a wide variety of features for additional convenience, safety and ride comfort.
For the completely redesigned Fortuner, Toyota has created a new "Solid Fluidity" design language which expresses toughness and wideness through the high body axis, the bulging wheel arch flares as well as the chunky trapezoidal front bumper.
The Fortuner's ample cabin space is complemented by superb convenience features, culminating in a sublime driving experience. The interior exhibits the toughness of an SUV, tempered with the elegance of a premium sedan.
The new Fortuner now enjoys a 6-speed automatic transmission which maximises engine potential and multi-stage gears optimised to improve drive force in the low-speed range. The Fortuner's suspension comfortably absorbs the vibration to provide a ride that you would expect from a luxury SUV. The car also comes with a Drive Mode Switch which offers a choice of ECO or POWER driving.
The ArabWheels Awards aims to recognize and acknowledge the latest and greatest innovations of the automotive world.