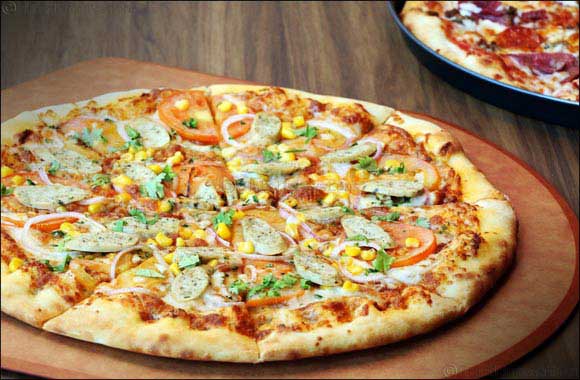 Dubai, UAE, November 27, 2016: As the 45th UAE National Day holiday approaches, why not take the opportunity to decide on what delicious delights to order over your well-deserved long weekend? From November 30 –December 3, pizza enthusiasts of the emirates can rejoice in the celebrations with a
mouth-watering meal deal for only AED45. Customers can indulge in a magnificent medium pizza, scrumptious shareable and a large bottle of soft drink – it's the perfect weekend treat to share.
Begin your lip-smacking feast with the finely-sprinkled Parmesan Flat Breadsticks or
freshly-baked Garlic Bread – both served with zpizza's marvellous housemade marinara sauce. Show your true passion and patriotism through your cheesy choices with the crisp California Veggie pizza – with red, green, black and white themed toppings, this tasty option features juicy roma tomatoes, red onions, green peppers, roasted zucchini and black olives.
If you're in favour of tantalising your tastebuds with a little more zing, welcome your
long-awaited break with a Spicy Hawaiian – laden with barbeque sauce, part-skim mozzarella, all-natural smoked beef ham, pineapple, green onions and fresh Serrano chilies, this divine dish will help to kick-start your fun festivities!
If mighty meaty toppings are more up your street, you can opt for one of zpizza's firm
favourites – ZCarnivore. Loaded with pepperoni, beef sausage, smoked beef bacon and ham served on regular, wheat, or gluten-free crust, foodies can enjoy a full feast on this super special.
Available for dine-in, delivery and take-out, zpizza's exclusive National Day deal is available from November 30 – December 3, 2016 for just AED45.
California-based outlet zpizza offers authentic and exclusive recipes with natural ingredients to traditional pizza lovers, health-conscious consumers and refined palates alike.