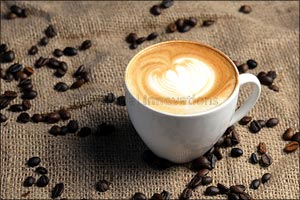 Enjoy the taste of finest international cuisines under one roof

Dubai, UAE, November 23, 2016: DownTown Café opened its doors to Dubai, with the launch of its very first outlet. The inaugural event was held on Thursday, 17th November 2016. The inauguration was done by Sheikh Juma Bin Ahmed Bin Juma Al Maktoum and Sheikh Suhail Bin Ahmed Bin Juma Al Maktoum. The event was a huge success, where the visitorsgot a chance to experience its exquisite taste and ambience.
Armed with an attractive menu,filled with the finest food and drinks and a library at one's disposal, Downtown Café means serious business, the business of encouraging endless heart–to-heart conversations, international deliciousness, classy décor, foot tapping music and award-winning hospitality.
DownTown Café strives to offer only the best to its customers, with premium quality food and beverages prepared with utmost love and respect. Made from all natural ingredients and flavored with exceptional spices, it's sure to titillate ones taste buds. As one embarks on a diverse gastronomic journey with DownTown Café, be ready to expect only the best. There's something for everyone, from freshly brewed coffee, rich smoothies, delicious heath drinks to energizing appetizers, salads, steaks, gourmet burgers, pastas and divine desserts.
On their launch in Dubai, Mr. Basil Moosa, CEO, DownTown Cafésaid, "Dubai is a vibrant and culturally diverse market, and weare truly excited, to be a part of this exceptionally exuberant F&B space. We hope to provide a place,where people make wonderful memories as they savor the taste of our handcrafted recipes". On future expansion plans, he said, "DownTown Café in Karama is the first of 12 outlets to be opened across the UAE in the next two years. Apart from the UAE, we plan on launching operations in Qatar, UK and Malaysia as well. We look forward to an exciting journey and hope to become one of the most coveted hotspots in town."
Downtown Café has been serving world-class cuisines and providing light-hearted and rejuvenating ambience since its inception. The brand has a presence in India with 3 outlets across the country.
About DownTown Café:
DownTown Café is a place where one can disconnect from the virtual world and connect with loved ones over a delectable spread of the finest international food and drinks. The foot tapping music, classy décor and in-house library provides a treat for ones senses, beyond the taste buds. Handcrafted deliciousness made with all natural ingredients, freshly baked bread and certified meat prepared with a light play of spices is sure to delight.
DownTown Café offers a diverse menu filled with mouth-watering delicacies. There is something for everyone, from gourmet burgers, delicate pastas and healthy salads to rich smoothies, freshly brewed coffee and healthy juices. Unwind, as one enjoys good company, relaxing ambience and an exquisite menu.