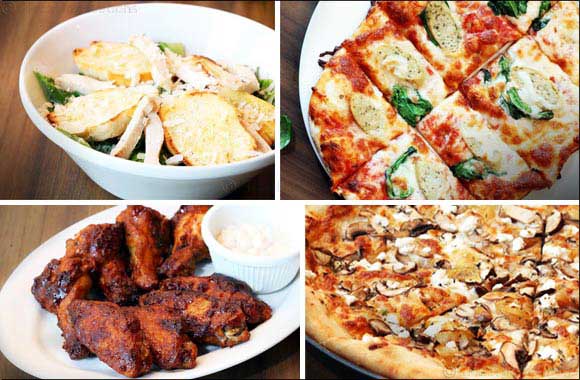 For only AED170 you can tuck into two large pizzas, two shareables, two sandwiches and two large soft drinks.
ABOUT ZPIZZA
California-based pizza outlet, zpizza, delivers its passion of great food by preparing fresh, hand-thrown and fire-baked pizzas. Since being founded in 1986 by Sid Faranof in Laguna Beach, California, zpizza's popularity has led to an abundance of new restaurants across America. By 2000, zpizza's unique approach to the crowded pizza segment attracted international interest and now – due to popular demand – is available across the US, South Korea, Vietnam, Bahrain and now the UAE.
Now, with over 100 branches across two continents, zpizza appeals to traditional pizza lovers, health-conscious consumers and refined palates alike. Today, its zest for quality continues in its authentic and exclusive recipes, and zpizza is delighted to offer customers artisan-inspired pizzas made with premium ingredients, including fresh produce, part-skim mozzarella, certified organic tomato sauce, MSG-free pepperoni with no added nitrites or preservatives and 100 percent all-natural, non-GMO flour. With pizzas ranging in size from 8-14", zpizza offers something for all appetites.
Where did the name 'zpizza' originate? When discussing the name for their first restaurant together, Sid and his partner, Susie, simply called it "the pizza place". As a result of growing up in France, Susie's pronunciation sounded more like "zee pizza place". When the time came to open the restaurant, they decided to make Susie's pronunciation official and "zpizza" was born.
As well as being able to build-your-own vegan pizzas, gluten-free choices are also available, where customers can choose from several ingredients, including the gluten-free crust, roasted garlic sauce and all-natural chicken breast. zpizza's belief that "the best tasting food starts with ingredients that are naturally better for you" is also reflected in its wide variety of sandwiches and desserts.