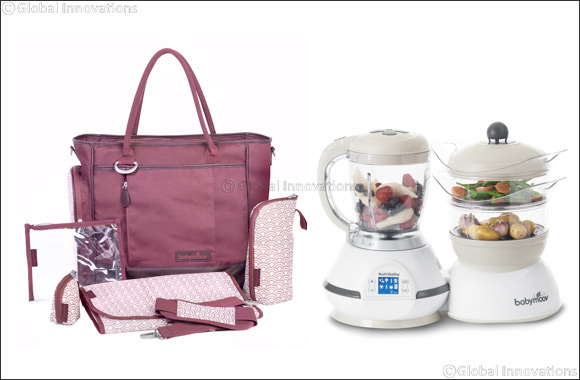 Dubai, UAE, November 20, 2016: Babymoov introduced its range of innovative products to media and retailers during an exclusive event last month at Gourmet in Galleries Lafayette, Dubai Mall.
Since Babymoov's launch in 1997, the company has had a singular goal: to create truly innovative products that make the lives of parents with young children easier. To do this, Babymoov places product usage at the core of the creation of ideas. Focus groups with moms, meetings with the company's committee of experts, on-site observation days in the company's nursery and an investment of nearly $1.5 million in research and development each year, fuel Babymoov's invention of fresh, technologically advanced, trend-setting products that perfectly adapt to babies' and parents' changing needs. The brand was recently brought to the region by well know baby products distributor and reseller Db Babies holding.
On 9 November 2016, media were invited for an afternoon of discovery from 4pm to 6pm. They were hosted by Kevin Farrington, Head chef of Le Gourmet, and were able to enjoy an array of activities including sampling food and juices prepared by Chef Farrington, in the Babymoov Nutribaby Classic, one of the brand's best sellers.
Nutribaby Classic may be used for the entire family and allows parents to (re)discover the health benefits of steaming and blending. Two baskets in the Nutribaby's steaming unit allow parents to cook different ingredients separately or they can combine compartments for double the capacity. A control switch on the blending unit handle allows for better control over consistency, providing the perfect texture for babies. Cooking length is set by time, not water level, using the intuitive LCD screen to avoid overcooking. The 5-in-1 appliance (warm, sterilize, steam, blend, defrost) is an indispensable tool for any parent from the birth of their child.
Babymoov CEO and one of the founders (based in France) was attending the event to introduce the brand and explain their vision for the market. Guests were able to browse the collection of innovative Babymoov products on display, whilst enjoying a special.