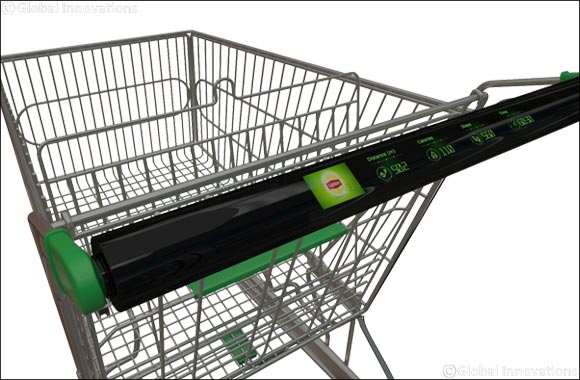 For the first time in the world, Lipton Green launches the first ever "Fit Cart" in Dubai
Dubai, November 13, 2016: Lipton Green Tea – one of Unilever's refreshment brands – has announced the launch of its Live Good Initiative to promote healthy lifestyles in Dubai. The initiative is introduced with several community outreach programs that help promote healthier choices in life.
One of the first steps in the campaign by Lipton Green Tea is the first ever "Fit Cart" that will be available soon across the region. The "Fit Cart" is enabled with an interactive technology that reads the number of steps and calories burnt while shopping. Connected to the kinetic motion of its wheel revolutions, the shopping cart's handlebars will display essential fitness information to all shoppers doing groceries.
"Lipton Green tea is all about promoting healthy lifestyle habits and with our Live Good initiative we hope to awaken the people of Dubai to healthier choices in their day to day activities. This initiative is based on a strong local insight we found, people are busy in their day to day life therefore they turn to convenience whenever they can. For this, we invented the "Fit Cart" which helps you realize the amount of walking you do every day. The grocery store is now one of the so many places where you can make a healthier choice," said Waqas Javed, Marketing Director Refreshments Arabia
As a next step, Unilever is collaborating with the Dubai Health Authority to install stationary bikes across the city's public spaces – including parks - to encourage exercise. "Our aim is to raise awareness of the importance of staying active throughout the day. Our message is that people keep moving, make healthier decisions and watch their diet," concludes Javed.